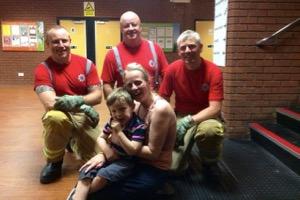 Wilmslow firefighters rescued a brave three-year-old boy who was stuck in a lift for about 50 minutes on Wednesday, 6th June.
The crew were called to Wilmslow Leisure Centre just before 9.30am where Hugh and his mum were stuck in the lift.
One firefighter said "Hugh displayed real bravery and the crew cheered him up by letting him have a look round the fire engine."