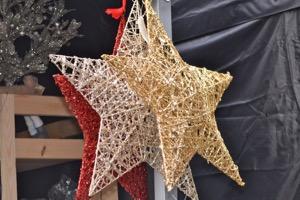 Little ones are invited to take part in a star trail in the run up to Christmas.
Organised by Wilmslow Methodist Church, the trail involves 14 shops and businesses and starts today (Monday 4th December).
Emma Coe explained "One of Wilmslow's amateur astronomers wants to go and visit baby Jesus but has lost the star he was following in the sky! 14 stars have been 'lost' and we need help finding them!"
Forms will be available in participating shops and from Wilmslow Methodist Church on Water Lane for children to complete the star's names.
Completed forms will be entered into a prize draw at the Christingle Service taking place at Wilmslow Methodist Church at 4 pm.