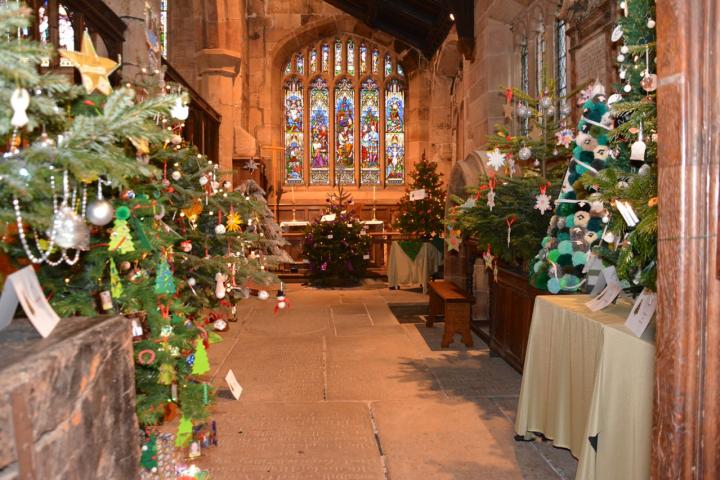 St Bartholomew's Church will be staging this year's Wilmslow Christmas Tree Festival, which is now in its 12th year.
Over 40 local businesses, schools and organisations are expected to participate by decorating and displaying a tree with their own special theme.
The festival will take place from Friday 1st December to Sunday 3rd December and will feature a variety of entertainment, kicking off with a Lunchtime Concert by Philip Underwood at 1.15pm on Friday, 1st December followed by a concert by Cheshire A Cappella who will entertain the audience with a variety of contemporary, traditional and seasonal songs from 7.45pm.
On Saturday, 2nd December, everyone is invited to sing Christmas Carols with the Chelford Handbell Ringers and enjoy mince pies and mulled wine from 4pm to 5.30pm.
The festival will conclude on Sunday 3rd December with Evensong at 6.30pm.
Jonathan Meadmore, Chairman of The Friends of the Parish of Wilmslow, said "The Christmas Trees will add enormously to the atmosphere. It will be a very happy weekend and a great start to the Christmas season."
Admission to the festival, which will be open from 10am to 4pm, will be £2, with no charge for children under 10.
Tickets for the Friday evening concert, priced £10 - including mulled wine and mince pies - are available by email from Jonathan Meadmore, 01625 549196 or on the door.
If you would like to provide a tree contact Jonathan Meadmore on 01625 549196.