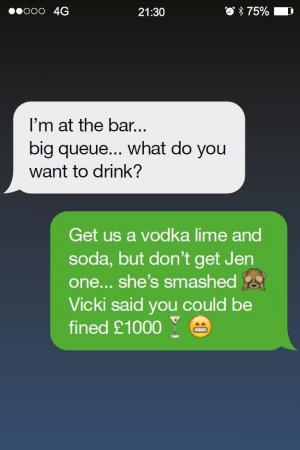 A new initiative is being introduced in Cheshire East to help reduce drunkenness across the borough.
'Drink Less, Enjoy More' (DLEM) is primarily aimed at people aged 18-30 and warns that they risk having their night out cut short as bar staff may refuse to serve them.
DLEM has been running in Liverpool since 2015, but now it is being rolled out by public health teams across Merseyside and Cheshire.
The aim is to encourage young people to cut back on how much they drink at home before going out – so-called 'pre-loading' – as well as how much they consume when visiting bars, pubs and clubs.
The initiative aims to raise awareness of the 2003 Licensing Act, which made it illegal:
● To buy alcohol for someone who is clearly drunk; or
● For bar staff to serve someone who is clearly drunk
Both offences are punishable with a fine of up to £1,000 and premises found to be serving people who are clearly drunk are also at risk of being stripped of their licence. However, local research shows only half of people are aware of the law.
Councillor Paul Bates, cabinet member for finance and communities, said: "Alcohol misuse costs Cheshire East public services more than £136m – or £369 for every man, woman and child living in our borough. In addition, alcohol misuse has devastating effects on individuals, their family, friends and local communities."
Councillor Liz Wardlaw, cabinet member for health, said: "We want our young people in the borough to enjoy life in Cheshire East – but keep safe.
"We're not trying to take the fun out of going out – we simply want to encourage people not to drink to excess to the point where their health or safety are at risk. Don't ruin a great night out by having someone in your group end up in A&E or a police cell."
Councillor Ainsley Arnold, cabinet member for licensing, said: "We are asking bar owners and staff to be vigilant and to ensure that they are not serving people who are clearly drunk. We generally have very responsible bar, pub and club management in Cheshire East, who will work with us and local police to help enforce the law."
Tags: