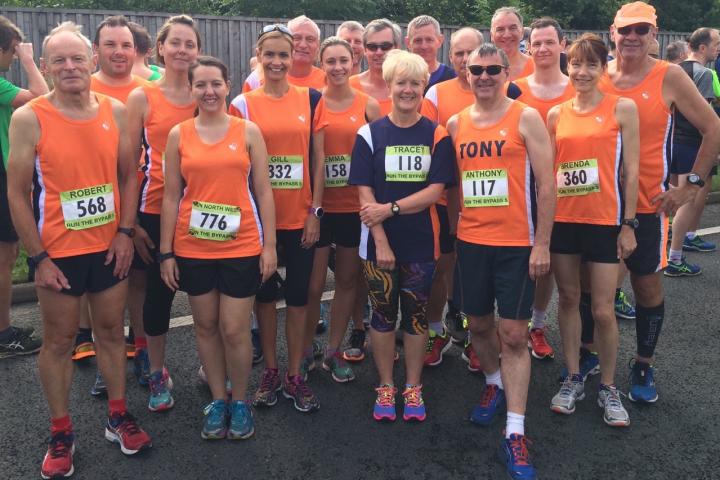 Following on from the success of last years beginners course a local running club is keen continue to encourage new runners and build on the enthusiasm that has been generated from this month's World Athletics Championships in London.
Styal Running Club offered a beginner's course for the first time last year, Committee member Tony lloyd said "We were expecting possibly 10 to 12 people to turn up and in fact 32 did, out of this number 26 of them went on to successfully complete the Wilmslow Park Run, with more than half of these also joining the club and continuing to enjoy running with us to this day."
Once again the club will be running a free 10 week training course for beginners starting on Saturday 16th September and taking place every Saturday morning at 10am - setting off from the Britannia Airport Inn on Altrincham Road.
Club Chairman Chas Lowthian said "This is a 10 week training course taking absolute beginners through to running a 5k Parkrun after 10 weeks. We will teach them the basic skills of running as well as pass on important information about nutrition and hydration. We then intend to extend the course by setting up an intermediate group on our usual club nights for them to join and continue to develop."
The club has six qualified leaders in Running Fitness including two female leaders plus other club members who are keen to support the course which is designed to develop absolute beginners with a clear path to progress into regular running as part of the club."
If you wish to participate please email Tony Collier.
Participants will meet in Spindles Gym bar (Britannia Airport Inn) at 9.45am to commence promptly at 10am. Each session will last approximately 45 minutes.
On entering the gym reception you will need to put your car registration number into the machine on reception or the parking company levy a penalty charge. There is charge for the course but, if you wish to use the changing facilities at the gym and have a shower, there will be a charge levied by the gym.
Picture: Members of the club before the Alderley Edge By Pass Race.
Tags: