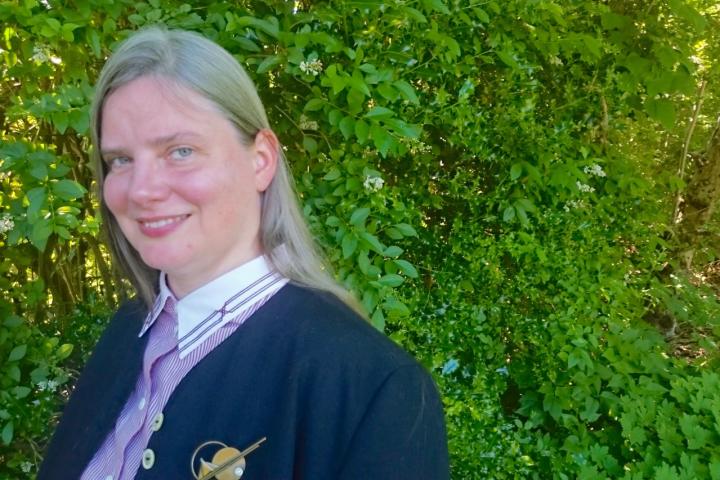 Residents in the Wilmslow East ward will have the choice of three candidates when they head to the polls next month to choose a new councillor to represent them on Wilmslow Town Council.
Mark Goldsmith (Residents of Wilmslow), Birgitta Hoffman (Liberal Democrat) and Chetan Katre (Conservative Party) will be competing for residents votes on Thursday 4th August.
wilmslow.co.uk has published details for each of the candidates, below is information on Birgitta Hoffman (Liberal Democrat). Details on the other two candidates can be seen by clicking on the Wilmslow East Election tag at the end.
Birgitta Hoffman moved to Wilmslow with her husband in 1997. She is an archaeologist and classicist by training and has worked at a number of universities in Britain and abroad before setting up her own business - an independent, non tax-payer funded Adult Education provider.
Birgitta told wilmslow.co.uk "I love Wilmslow as a place to live and work, and over the years have spent a lot of time working as a volunteer with various cancer charities and for over 15 years with the British Legion.
"Eleven years ago I set up Wilmslow Community Archaeology, a voluntary archaeology and history group, which has done several archaeological recording projects, amongst others at St.Bartholomew's Church, as well as publishing our research on several of the war memorials in Wilmslow, including those in the United Reform Church. In addition to a series of lectures in and around Wilmslow and visits to a number of schools, we have organised in the past two years three free exhibitions at the library, as well as digitising and partially indexing the Wilmslow Express for the Wilmslow library users."
She added "In my remaining free-time I love walking around Wilmslow and enjoy our large green spaces, and would very much miss them, if they were to go. But we are more than just a commuter town with green pastures. We are a vibrant, outward looking and for the most part fairly well-to do community, with a great spirit, low crime levels and lots of entrepreneurs at various stages of their careers.
"I would like to continue to live in such a community and think that it is essential that we present a business friendly face, if we are not to risk becoming a little more than a living museum. I would thus like to see continued investment in Wilmslow, especially by businesses offering high skilled jobs, that would allow our children to continue to stay in or at least close to Wilmslow and to have employers that are happy to continue and become part of our community."