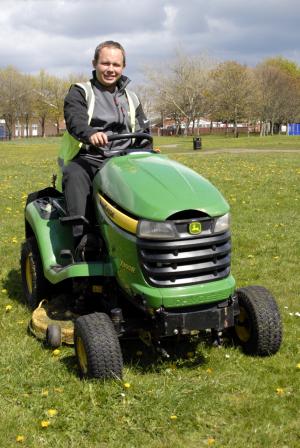 A new service is being launched for residents of Colshaw Farm which is aimed at keeping the area cleaner, greener and safer.
Riverside are introducing the Your Place service for those living in the Colshaw Farm area which will be officially launched on Friday, 29th April.
Carl Mitchell, Riverside's Assistant Director, Operations Manager said: "Your Place local services have been designed to combat what our tenants and residents told us concerns them the most about their neighbourhood. This will allow us to deal with the day to day estate issues that need to be actioned straight away."
In Colshaw Farm this will see the introduction of an environmental team that will: clean up litter and graffiti, remove fly tipping, report dog fouling, report issues with empty properties, improve your green spaces and report overgrown gardens.
Riverside is holding an official launch of the Your Place service at The Open Arms Centre on Friday 29th April. Residents are invited to go along from 1pm to meet the team and ask questions.
There will also information on the opportunities for getting involved including a litter pick, how to become a street representative, join the Estate Committee or the local tenants group.
Cheshire East are also offering a "Vehicle Amnesty" where they will collect and remove any unwanted vehicles for free. All you need is your V5 certificate to prove ownership of the vehicle.
Tags: