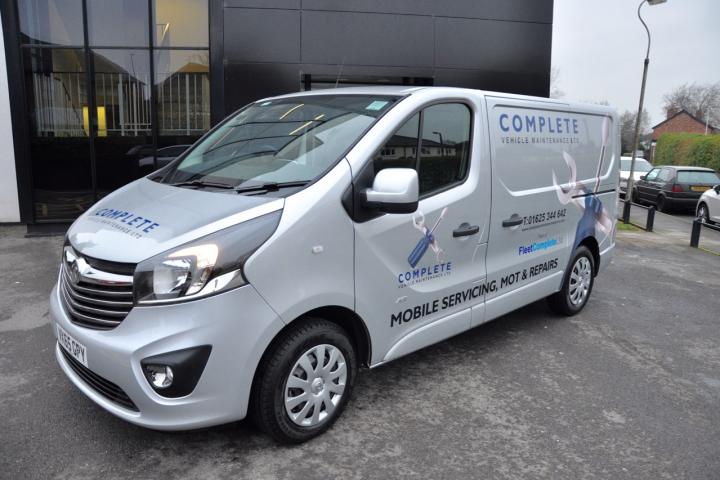 Promotional Feature
Wilmslow business Complete Vehicle Maintenance (CVM) has soared to the top of the charts. In just 15 months since being established by sister company Fleet Complete, the Beech Lane business has been ranked number one for new customers in Cheshire and number 10 in the whole of the UK by comparison website WhoCanFixMyCar.com.
The online comparison site compares quotes and reputations of garages and mechanics near to them. The site, established in 2011, has around 7,500 garages registered in the UK. Over 170,000 people use the site to book their vehicles in for maintenance and repairs.
CVM, which sponsored the Wilmslow Motor Show in September 2015, was set up by sister company Fleet Complete in October 2014 to provide "convenient to customers" vehicle servicing & repairs and has gone from strength to strength.
Managing Director Jon Pinnington says: "It's fantastic to receive this recognition – it shows we're doing exactly what we said we would do when we started. People compare different providers and choose us because we're mobile, we're convenient because we come to you, and we're more competitive on price because we don't have the overheads of a static garage.
"To be ranked number one in Cheshire and tenth in the whole of the UK is a great reward for our team. But we're not finished yet – we'll be looking to increase our national ranking as we increase our coverage in 2016."
So what does 2016 have in store for CVM? The company, which already has mobile engineers covering Manchester, Liverpool, Chester, Blackpool, Southport, Preston, Bury, Oldham, Crewe and Stoke-on-Trent, will in the coming weeks be adding Lancaster, Morecambe and Barrow-in-Furness. Sister company Fleet Complete covers the whole of the UK, working on fleet LCVs and mini-buses, completing over 1,500 jobs per month.
CVM's mobile service and maintenance team of fully trained engineers are supported by a Wilmslow headquarters team dedicated to providing excellent service to all customers. The engineers have the ability to perform all service work in line with manufacturers' recommendations, plus repair work including brake & suspension replacement, diagnostic checks, extinguishing of service indicator lights, safety inspections, pre-purchase/sale inspections and MOTs.
Appointments are made in advance at a time and location convenient to the customer, so there's no need to be without your vehicle all day. The average job time is 1.5 hours. Engineers work to a strict environmental code of practice that eliminates oil spills, with all parts removed from site and disposed of correctly.
What our customers say...
"Excellent service, on time, very understanding, will recommend"
"Delighted with the very courteous and professional service received. Will definitely use again."
"Very satisfied with the excellent level of service and the price."
We'll service your car wherever you are, we're the garage that comes to you!
To make a booking or find out more information call us on 01625 344 642, follow us on twitter @Maintenance_Ltd and facebook, or, visit our website at www.completevehiclemaintenance.com.