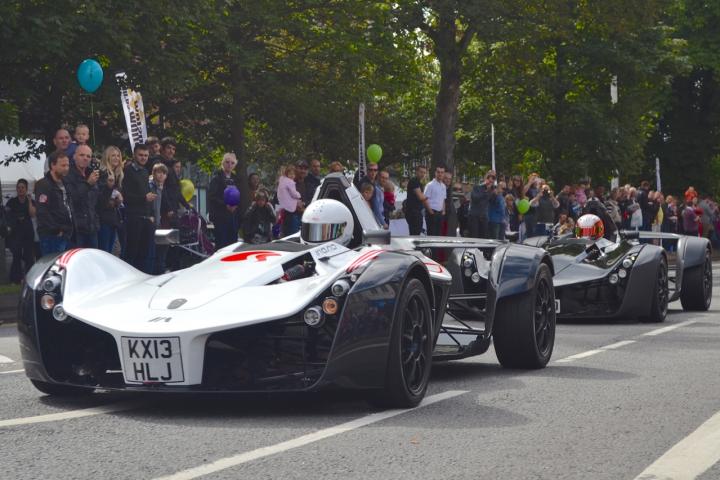 With less than six weeks to go, Wilmslow Business Group has announced its decision to cancel the 2014 Wilmslow Motor Show planned for 13th September.
Instead they plan to hold the third Wilmslow Motor Show next summer, to enable them to have more time to organise the event which they successfully launched in 2012.
Steve Kennedy of Mailboxes Etc and the Motor Show Project Leader commented: "We have been delighted with the amazing levels of support and interest in the 2014 Motor Show which was planned for next month.
"The Show has generated interest not only from local car dealers but also from other businesses which would bring extra excitement and glamour to the Show. However, to enable us to make the most of all this interest and deliver a real jaw-dropping event, the organising team requires a greater lead-in time. We have therefore decided to postpone the Show until early summer 2015."
Catherine Mackenzie, Chairman of the Wilmslow Business Group said: "The success of the Wilmslow Motor Show over the last two years has been down to the drive and determination of Steve Kennedy of Mailboxes. Our newly established events team, Georgie Johnson and Bethan Phillips have been working tirelessly with Steve to plan and organise this year's Motor Show.
"We have not taken the decision lightly to postpone this year's event, but the Show is really developing into something even more exciting and we want to ensure that the day really works and provides a great family day out."
Catherine added "The team is continuing to work on the Motor Show so we can announce the new date as soon as we can. In the meantime Georgie and Bethan are supporting Wilmslow's inaugural Arts Trail which takes place 20th and 21st September, the Christmas Lights Switch-on, as well as planning a range of other events for 2015."
Steve Kennedy concluded by saying: "We apologise for postponing the Motor Show and disappointing Wilmslow residents, but we are very excited about the future event which we are sure will surpass expectations."