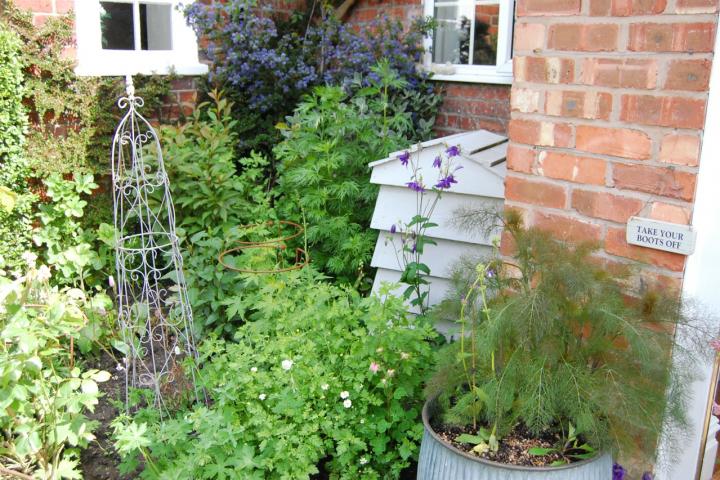 For the past 30 years, Wilmslow Wells for Africa has been working to provide sources of clean water in rural African communities. Every June, this volunteer-run local charity organise a Gardens Day which is there main fundraiser - having brought in over £10,000 in each of the past few years!
This year's event will take place on Saturday 28th June and opening hours have been extended from 10.30 to 4.30.
Twenty-one gorgeous gardens will be on show, seven of which are new to the scheme this year and they range in size from a compact courtyard garden to one which extends over 3 acres.
Helen Battilana, Chairman of Wilmslow Wells for Africa, explained "We may not have liked the recent rainy days, but the 21 gardeners who are preparing their gardens to appear at their very best on Saturday 28th June will be thankful for this watering! They are all working so hard to ensure that our hundreds of visitors have a wonderful day out viewing these varied gardens. Refreshments will be on sale at nine of the gardens and our volunteer catering team is planning the ploughmans lunches which will be available at the event headquarters - St John's Church Rooms on Knutsford Road."
She added "The charity's Trustees continue to receive a steady flow of viable project applications which we judge to be worthy of funding with the money you have raised for us. Please consider coming to Gardens Day, so that we can make a difference for so many African village communities which still need a source of clean water.
"We have succeeded in raising more than £10,000 at this event in each of the past few years and we definitely aim to do it again - with your support! Admiring these super gardens is a delightful way to spend the day, and we are hugely grateful to the gardeners for their generosity in opening their private gardens for our cause."
The gardens are located throughout Handforth, Wilmslow and Alderley Edge. Light refreshments will be on sale at several of the gardens and lunches will be available at St John's Church Rooms on Knutsford Road from 10am to 2pm.
Tickets are £10 on the day, £9 bought in advance and 50p for children - for admission to all gardens.
Tickets can also be bought at your first garden and advance tickets (£9) can be purchased from Shirley (01625 522552), Helen (01625 250368) or Donna (01625 535296) They are also available from Chelsea Flowers on Chapel Lane and Alderley Flowers, London Road. Cash Sales only at these shops.
Information regarding the gardens is available on the charity's website or by phoning 01625 250368.
Photo: One of the new gardens which will be opening this year, in Alderley Edge.
Tags: