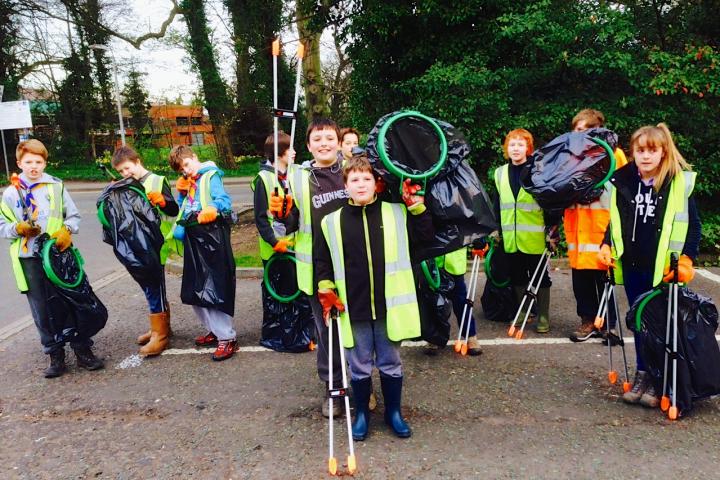 Sixteen members of 6 Wilmslow Scouts spent the evening of Friday, 11th April, helping to tidy up the town centre in support of the Wilmslow Spring Clean.
Joined by Assistant Commissioner Mark Toombs, Bollin Valley Partnership Ranger Emma Houghton and parent Mike Wharton, they started by picking up litter from around the small pond near the leisure centre. Then they walked along the fence near the train track picking all the litter up and finished off cleaning up Springfield car park.
Mark Toombs said "Bags upon bags were filled by the eager scouts. The highlight seemed to be when they found a old vacuum cleaner that had been dumped.
He added "As a reward for their hard work we treated them to a chip supper from Jacksons chippy."
Tags: