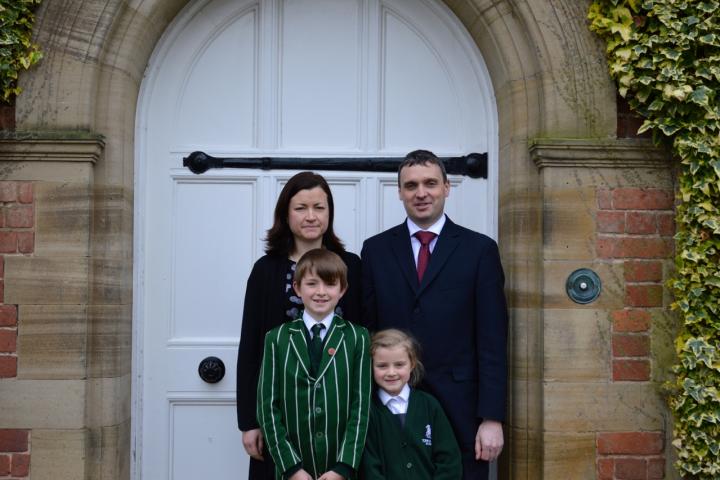 Promotional Feature
Terra Nova School has announced the appointment of a new Headmaster. Mark Mitchell, the former Acting Headmaster and Deputy Headmaster, succeeds Andrew Lewin.
Mark began his career as a science teacher at Ardingly College, later moving to King's House School. He was then appointed as Head of Science at Feltonfleet School before joining Terra Nova School in 2005 as Head of Science. Mark has been on the Senior Management Team since 2007 and has been Deputy Headmaster for the past four years.
Chairman of Governors, Martin Hallam, commented: "The decision to appoint Mark as Headmaster was absolutely unanimous. Mark has vast experience and superb qualities that have led to us making this decision. The Governors have had the opportunity to observe Mark closely during his time as Acting Headmaster and are certain that Mark will bring to his new role all of the qualities that we sought in the Headmaster of Terra Nova School.
"I know from numerous comments from staff and parents, and their support and trust in Mark, that this will be a popular decision and on behalf of the Governors would like to offer our sincere congratulations to him and to Elanor, and our gratitude to Mark for keeping the school in good shape during his role as Acting Headmaster."
Mark's wife Elanor is a Year 3 teacher at the school, and their two children Oliver, 10, and Iris, 6 are also pupils of Terra Nova School. Elanor will be increasing her hours at the school to support Mark whilst continuing with her teaching role.
On his appointment, Mark commented: "I am absolutely delighted and very much look forward to leading the school forwards. I will shortly be announcing many exciting developments, which will strengthen the structure and management of the school. My team and I have the focus, drive and determination to make Terra Nova School the most sought-after prep school in Cheshire."
Tags: