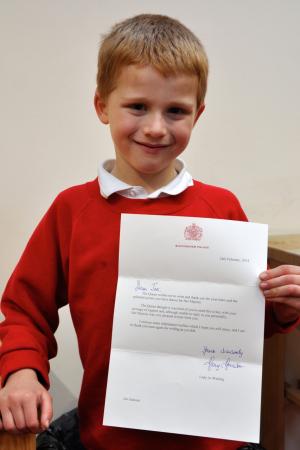 Pupils in Year 1 at Lindow Primary School have been studying the life of Queen Elizabeth II this term.
One young pupil, Joe Jackson, aged 6, decided that he would like to write a letter and send the picture he had drawn to the Queen at Buckingham Palace.
Much to his delight, a few days later he received a reply from the Royal Household thanking him for writing and telling him all about the Changing of the Guard and Buckingham Palace.
Class teacher, Mrs Cranshaw, said: "All the children have really enjoyed learning about our Queen and Joe showed great initiative in writing to Her Majesty.
"The children imagine Joe's picture hanging on the wall in the Queen's dining room or bedroom, perhaps stuck on the fridge in the kitchen is a more realistic place!"
Member post by Richard Norris.