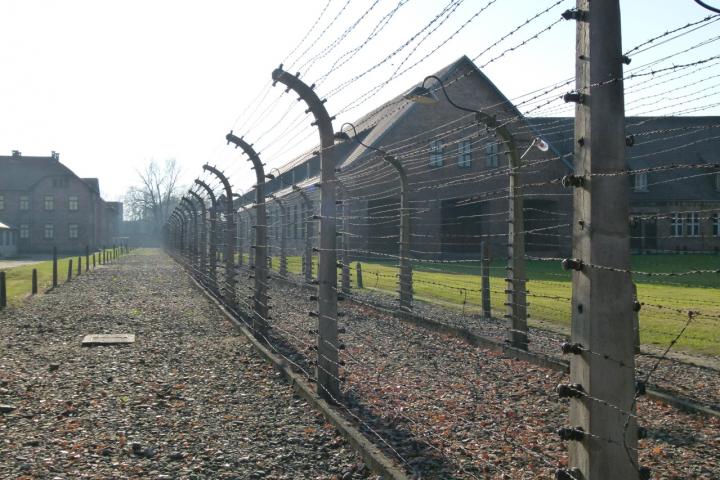 Wilmslow High School is hosting a Holocaust exhibition next week which will include an art installation made by students.
Teacher Caroline Dunn explained "The installation will be created from childhood treasured possessions donated by Wilmslow High School staff and students that have been given in memory of a child who lost their life in the Holocaust. The items symbolise the sacrifices Jewish children made in the Holocaust - their possessions, their identity and ultimately their life. The sculpture is based on 'Stack' a sculpture by Tony Scragg displayed in the Tate Museum. Students have written a message to a child explaining why they have dedicated the item to them."
The Holocaust exhibition, entitled 'Journeys', will be held in the drama studios on Thursday, March 20th, and there will also be a small exhibition from the Wiener Library in London, performances from the school choir singing Hebrew songs, a presentation from students who visited Auschwitz earlier this year and a testimonial from a Holocaust survivor.
Arek Hersh, who was born in Poland and taken to his first concentration camp when he was only 11 years old. The camp started out with 2500 men and 18 months later, only 11 were alive. Arek moved around several camps before being taken to Auschwitz and was amongst the 300 children who survived the Holocaust and were brought to the Lake District when they were liberated. As a result he became one of the 'Windermere Boys'. Arek will show his video and tell his story, followed by an opportunity to ask him questions afterwards.
If you would like a place to be reserved to watch Arek's film and to listen to his testimony email holocaustexhibition@wilmslowhigh.cheshire.sch.uk stating how many places you would like reserved and who they are for. Places will be issued on a first come first served basis and will be confirmed via return email.
The exhibition will be open from 6pm to 8.30pm for those who wish to visit without attending Arek's testimonial.
Tags: