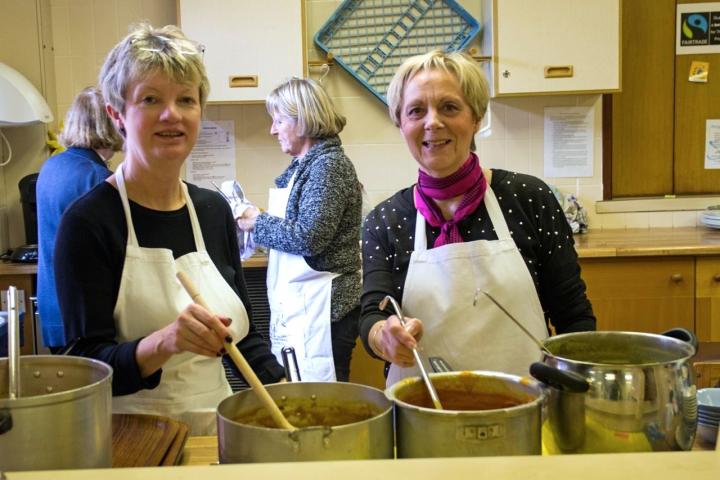 Wilmslow Wells for Africa hosted its best ever Souperday at the Methodist Church on Saturday. Profits were a record £1,482 made up of ticket sales, lunches and refreshments and the sale of homemade cakes, bread, jams and marmalades as well as a bric-a-brac and other stalls. At one stage the willing band of helpers were run off their feet serving, such was the flow of people arriving for soup and sandwiches.
Wilmslow Wells has a band of regular supporters for most of its fund raising events and this time we were delighted to see some 40 people come along who had never been to one of our fundraisers before. This was thanks to the feature on the excellent www.wilmslow.co.uk and in part due to holding the event on a Saturday and in a central location. Souperday returns to St John's Church rooms on October 23rd.
We extend grateful thanks to all our helpers and to the Methodist church for the use of its premises.
Wilmslow Wells, founded by Brenda Mottershead, celebrates its 30th anniversary this year. It raises funds to enable well drilling and more recently rain harvesting projects. In the 30 years more than £925,000 has been raised which has funded over 150 projects in 16 African countries. Over 99% of the funds raised have been spent on projects in Africa.
Further information about Wilmslow Wells and the latest Newsletter and how to make donations can be found on www.wilmslowwells.org.
Photo of helpers serving soup.
Member post by David Lewis.
Tags: