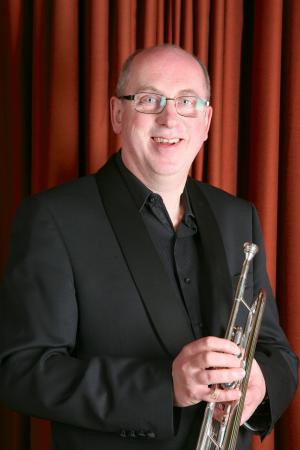 What a way to start the New Year... In 1804 Johann Nepomuk Hummel took up a post with the powerful Esterhazy family in Austria, and got off to a good start by conducting the first performance of his new Trumpet Concerto. Since then, this tuneful work has become a standby for trumpet players and a favourite with audiences. On the afternoon of Sunday 16 February the Wilmslow Symphony Orchestra will be marking its first concert of 2014 with a performance by our virtuoso principal trumpet, John Bush.
Please note the 'Sunday afternoon'! For this concert, we're trying out a new time of 3pm on a Sunday afternoon, which we feel should be a more audience friendly time for the winter months.
The main work is Elgar's mighty Symphony No 2. From its tumultuous opening to its reflective close, it's a challenge for the performers and a sumptuous listen for the audience. Our young Spanish conductor Juan Ortuño conducts Elgar to the manner born – we will be in safe hands.
Elgar works in a nod to Brahms, and we open with his much-loved Variations on a Theme of Haydn. So hopefully we will see you then – at a new time, but in our familiar venue, the Evans Theatre in Wilmslow Leisure Centre.
Tickets cost £10 and can be bought at the door on the afternoon of Sunday 16th February.
Member post by Dermot Gault.