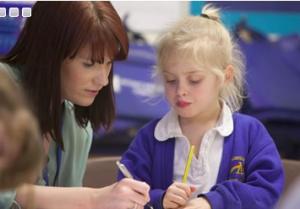 The Department for Education has published league tables this week showing how 11-year-olds across the country have performed.
Pupils at Key Stage 2 were assessed in reading, writing and maths where they were expected to achieve a "good" Level 4. The league table data also shows those achieving the higher Level 5 grade.
The overall English measure has been split for the first time this year into separate reporting for reading and writing. Results of the new English grammar, punctuation and spelling tests are also presented for the first time on the Department of Education website.
Primary schools where fewer than 60% of pupils achieved at least the expected level (level 4) in the reading test, the maths test and the teacher assessment of writing are considered to be under performing.
Below is a table featuring results for schools in the Wilmslow area, click here for more information and to view the performance tables for the rest of the country.
| | | | |
| --- | --- | --- | --- |
| School | Number of Eligible Pupils | % Achieving Level 4 in reading, writing & maths | % Achieving Level 5 in reading, writing & maths |
| Alderley Edge Community Primary | 27 | 93% | 41% |
| Ashdene Primary | 58 | 86% | 28% |
| Dean Oaks Primary | 33 | 73% | 39% |
| Gorsey Bank Primary | 55 | 98% | 64% |
| Lacey Green Primary Academy | 27 | 93% | 30% |
| Lindow Community Primary | 14 | 79% | 29% |
| Mottram St Andrew Primary | 24 | 79% | 21% |
| Nether Alderley Primary | 15 | 73% | 27% |
| St Anne's Fulshaw CofE Primary | 15 | 87% | 53% |
| St. Benedict's Catholic Primary | 20 | 95% | 30% |
| Styal Primary | 14 | 93% | 21% |
| Wilmslow Grange Primary | 29 | 72% | 34% |