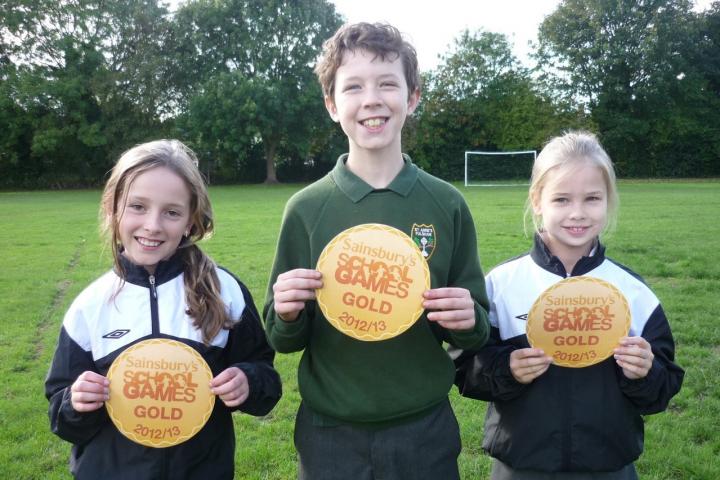 Pupils and staff at St Anne's Fulshaw were thrilled this week to be awarded the School Games Gold Kitemark.
They are the first primary school in the whole of the Macclesfield School Sports Partnership to win this prestigious award and were delighted to have their Silver Kitemark, awarded last year, upgraded to gold.
Headteacher, Clare Daniel, said "The school is completely committed to ensuring that all pupils have the best opportunities to access a wide variety of sports both in the school setting and beyond. We have had a number of pupils competing at a regional, national and international level in a range of sports over the last few years and have worked hard to support them while developing strong links with coaches and clubs in the local area so that all children benefit from their expertise.
"The school's inspirational work in this area reflects our aim of offering all children a broad and enriched highly creative curriculum which fires enthusiasm and real enjoyment of learning across all subjects. Children are motivated to do well and value success at every level and this translates into real engagement in the classroom too.
"We could not have achieved this award without the support of the Macclesfield School Sports Partnership, and specifically Rosie Harris the School Games Organiser who has guided and advised us as we have improved and developed our provision year after year.
"I know that the children, staff, parents and governors would also like to acknowledge the tremendous work of Linsey Jackson our PE subject leader and her seemingly boundless enthusiasm as she coordinates and organises many of the events throughout the year, including Sports Week during June, which this year saw children from all classes skiing, horse riding, rock climbing, Samba dancing and speed skipping to name but a few of the dozens of activities on offer."
Photo: The school's Bronze Sports Ambassadors, Trinity, Brandon and Jessica celebrating the award.