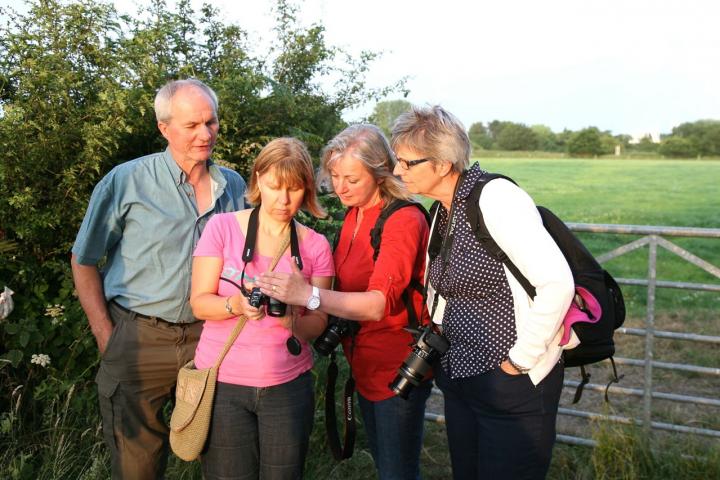 Wilmslow will be taking part in what has been described as the "Largest Global Social Event for Photographers".
The Worldwide Photowalk is the brainchild of Florida based Scott Kelby and the idea has gone from strength to strength, transcending national borders, as more and more photographers seize the opportunity to socialise, learn and share tips on this annual event, which is now in its sixth year.
Wilmslow will join with locations all over the world in hosting a walk on from 5pm to 7pm on Saturday October 5th, led by local photographer Richard Weston.
Richard, whose experience includes running the four photography groups making up Lindow Photographic Group, said: "I'm delighted to have been selected as a Worldwide Photowalk Leader. It's a great idea that offers photographers the chance to meet up, make new friends and swap techniques."
The two mile walk around Wilmslow will start at 5pm from the Coach and Four pub on Alderley Road and is designed to take you through the town centre, down to St Bart's and The Carrs park. From here you'll walk through the back streets across the Carnival field before returning along Altrincham Road and Water Lane and back to the Coach and Four.
Richard explained "Shooting early evening will give each photographer the chance to photograph the architecture, scenes, abstract images and people in the early evening light and will challenge the way they see the environment around them."
Richard, a professional photographer and tutor of 28 years, will give guidance throughout the walk and there will be chance to review some of your images when you return to the Coach and Four pub.
Requirements for the walk are: camera, with fully charged batteries, tripod and separate flash gun if you have one. Sensible walking shoes will also be required as some of the paths along The Carrs could be a little muddy. (Please have your every day shoes to change into when we return to the Coach and Four so as not to spoil their new carpets!) and a waterproof jacket.
There's no charge to take part in the walk, however pre-registration is required, click here for further information and to register.
Tags: