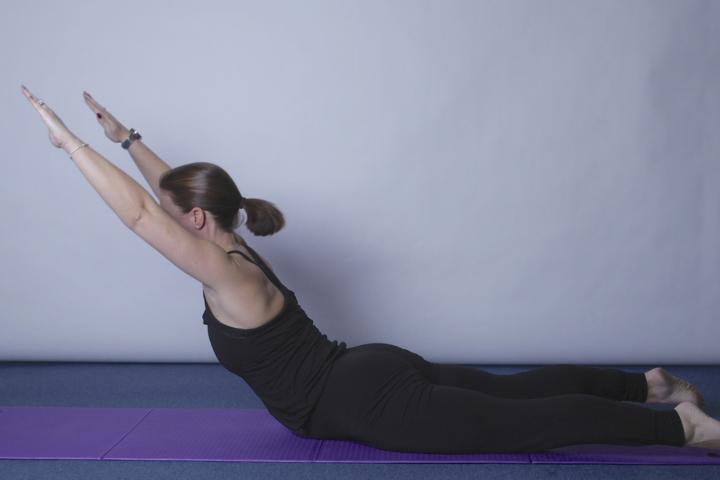 Promotional Feature
"In ten sessions you'll feel the difference, in twenty sessions you'll see the difference, in thirty you'll have a new body." Joseph Pilates.
Pilates targets the deep postural muscles, building strength from the inside out, rebalancing the body and bringing it into correct alignment. It helps reshape your body, achieving the perfect balance between strength and flexiblty, and is a fabulous way to releave stress and tension as well as conquering back pain or injury.
Alderley Pilates is one of the leading Pilates studios in the UK. A centre of excellence for both teaching and practice, we offer a variety of classes for all ages and abilities in a tranquil and uplifting setting. From pacey Advanced and Dance Pilates through mat and reformer work, specialist programmes and rehabilitation; Pilates will transform your body and sense of wellbeing.
Sheila Kent commented "It's the highlight of my week, it relaxes me completely and I walk out feeling an inch taller than when I walk in."
We have built our reputation on solid foundations, a commitment to quality, style and attention to detail. Our clients (many of whom have been with us from the beginning) tell us they value the Alderley Pilates experience from the quality of the teaching to the beautiful location and the small touches that enhance the experience.
Deborah Rand said "I can go into a lesson tired and finish with energy to spare."
We celebrated our tenth birthday in 2012 and recently invested in the latest state of the art equipment (the Allegro 2 Reformer ) as well as continuing to develop our class programme. We are excited about what the future holds and very much look forward to welcoming you into our community.
We offer a range of classes to suit all ages and abilities from busy mums to stressed out executives, from healthy teenagers to even healthier octogenarians. Pilates is something that can benefit you whatever your stage in life so visit our friendly and welcoming studio and discover how Pilates can benefit your body. We offer small class sizes , plenty of individual attention and highly trained teachers as well as a warm and welcoming environment. We also have experience of using Pilates to help enhance performance across a wide range of sports from running to rugby and of course tennis star Andy Murray is a recent convert to the benefits of Pilates.
Our next set of classes starts from Monday 9th September with classes from Beginners, daytime, evening and Saturday, to the classic Advanced Pilates Full Mat, as well as private lessons incorporating both Pilates matwork and Pilates reformer machines.
If you would like to sample Pilates then we have free Introductory Workshops on Saturday 14th September at 2pm or 3.30pm, each for an hour.
Click here to view our new class timetable.
For further information call the studio on 01625 860475, email alderleypilates@btconnect.com or visit the website www.alderleypilates.co.uk.
Tags: