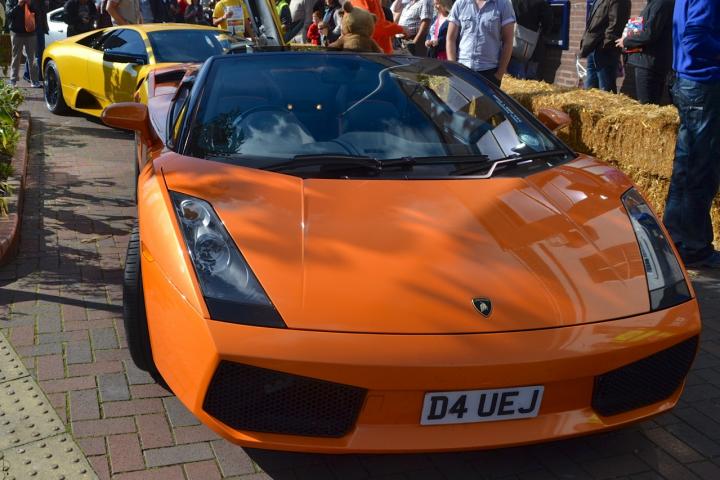 Final preparations are underway by a small team of volunteers to ensure that this weekend's Motor Show is even bigger and better than last year's inaugural event.
Now in its second year the Wilmslow Motor Show will showcase even more luxury, executive and sports cars on Saturday, 7th September.
Once again the town centre will be transformed for the day into a hotbed of high-end luxury cars. Different dealerships will be exhibiting their cars down the middle of Grove Street as well as along the slip road outside Hoopers.
Among the many new cars on show will be the Jaguar XF Sportbrake (Team Sky's official support vehicle), Morgan, Lotus and Ginetta - along with Ducati motorbikes.
Keith Purdom, Chairman of Wilmslow Town Council, will open the Motor Show at 10am by taking the first ride in a F1 simulator which will be located on Bank Square.
There will also be a super car parade featuring 50 cars which will depart from the Boddington Arms at 12 noon. They will travel along Altrincham Road turning down Hawthorn Street to the roundabout. They will then proceed up Alderley Road turning left onto Swan Street before travelling along Green Lane, onto Water Lane and back to Hawthorn Street.
On the second partial lap the super cars will split into two groups and head to the two paddocks, located at Sandfield House (off Water Lane) and the slip road off Alderley Road where they will be available to view for the rest of the day.
Local racing driver Oli Webb, who competes in the Worldseries competition and The Indy Lights championship in America, will also be in Wilmslow for the day with the BAC Mono which was manufactured in Holmes Chapel. Plus visitors will have the opportunity to have a ride around the streets of Wilmslow in a super car, in return for a donation to The Childrens' Adventure Farm Trust (CAFT) which provides holidays and activities for terminally ill, chronically sick, disabled and disadvantaged children.
Steve Kennedy said "My concept and design of the motor show came from our fabulous Artisan Market, with the realisation that we could get cars down Grove Street in a similar format to the market and use them as an attractive lure to get people into town and into the shops. Its all about footfall into town and the cars.
"It always had to work on all levels, for retail, for the car dealers, for the people, for families visiting and for the town, which fortunately it did, with revenues up in lots of shops from 10% to 25% in some, and deposits taken on several cars. The net value of the show was around £ .5m to the town and car dealers. It was a real feel-good day.
"This year takes the show in front of MultiYork down to Sainsburys as well as Grove St and Bank Square and lots of shops are actively participating. The Supercar parade will be bigger and longer too!
"We look forward to seeing you all there on the 7th."
A number of roads will be closed in the town centre on Saturday, 7th September, for the 2013 Wilmslow Motor Show.
• Grove Street will be closed from 5am until 6pm.
• Grove Avenue, from its junction with Grove Street to its junction with Grove Way, will be closed from 5am until 6pm.
• Alderley Road, (Service Road), from Sainsbury's to Multiyork, will be closed from midnight on Friday 6th September until 6pm on Saturday 7th September.
Access for pedestrians will be maintained at all times and for resident's vehicles where possible.
If you have any enquiries relating to road closures for the Motor Show please contact Diane Smith, Town Centre Manager, on 01625 383771.