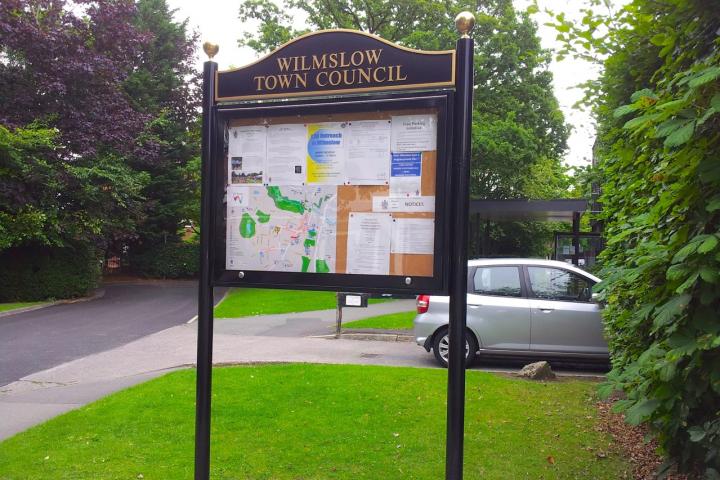 Wilmslow Town Council has new noticeboards to keep residents informed about what's going on in the town.
To date the Council has purchased 3 noticeboards at a total cost of £4,580 plus £195.00 for delivery.
Two of the new noticeboards have been installed, one on Barlow Road in Lacey Green and the second at South Drive Car Park near the Library. The Council is currently in discussions with Emersons to have the third noticeboard installed at the Summerfields shopping area.
They are also waiting for permission from Cheshire East Council to install a noticeboard on Alderley Road (near Multi-York) and a further one on Chapel Lane.
Helen Richards, Assistant Town Clerk, explained "The noticeboards will help the Town Council to keep residents across Wilmslow informed of Town Council meetings and news along with other community information. Community groups have already been in contact with us wishing to utilise this facility."
What do you think about the new noticeboards? Share your views via the comment box below.