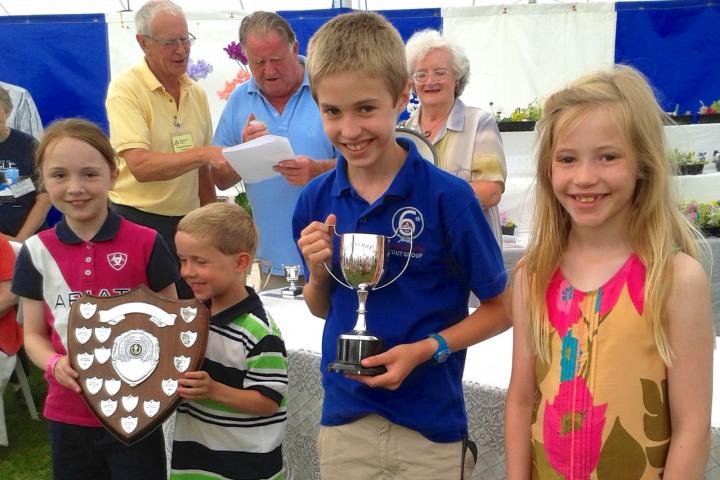 Dean Oaks Primary School swept the board this year with their pupil's entries into the Wilmslow Show Horticultural Competitions.
At the end of judging they went home with two trophies.
They won the Altrincham Shield, which is awarded to the school gaining the most points across the competition - each winning individual pupil gains points which are collated together.
Secondly they picked up the Macclesfield Arts Cup, which is awarded for the best display in the School Arts Class - where a selection of work from across the school is displayed by one of the school's teacher.
Ms Wright, the Arts Coordinator at Dean Oaks, said, "It's very exciting to win these trophies for the school and a great boost for all the children involved this year."
Photo: Ciara and Connor Twomey and Matthew and Abigail Betton who collected the trophies on behalf of the school.