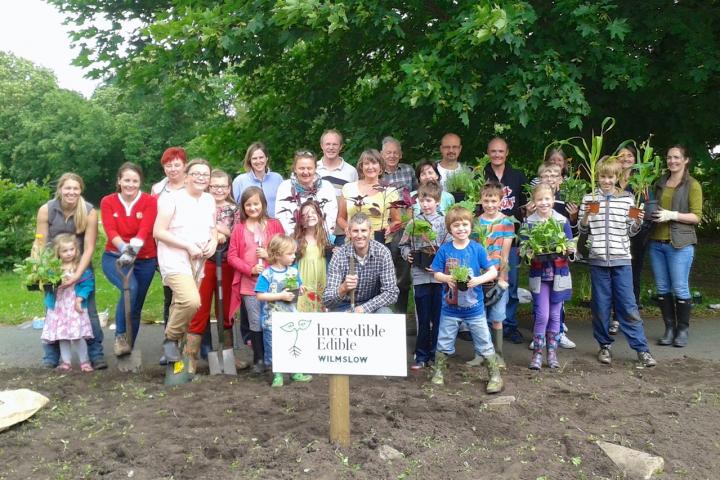 Volunteers, representatives of the Council and local residents gathered at Dean Drive and Stanneylands Road this weekend where they worked together to weed and replant three new edible plots.
Helena Jones, of Incredible Edible Wilmslow, explained "It was an afternoon full of community spirit with everyone pulling together to do a really good job."
Wilmslow Town Council purchased the plants and volunteers did leaflet drops in the surrounding residential areas beforehand.
Debbie Shenton, who provided the plants, said "It was so nice to see everyone getting enthusiastic about the day, especially the children."
Local Area Project Manager for Cheshire East Council, Richard Christopherson also organised for the fire service to assist with watering in the newly planted beds. He commented "We're very grateful to the fire service for their helping hand and to all the residents who made the planting such a success."
The residents will be looking after the new plots going forward, organising regular gardening sessions to maintain them.
RHS In Bloom judges will visit the plots, as an example of community action, as part of their tour of the town on 10th July - when residents will be invited to meet the judges.