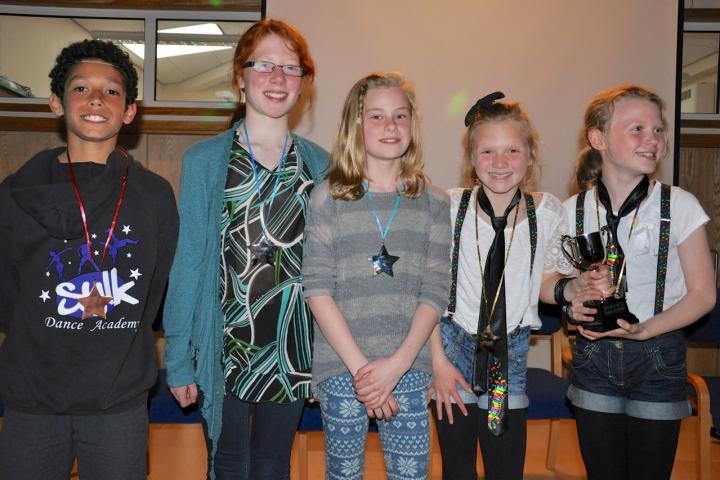 More than 50 children from Reception to Year 6 keenly contested Lindow Primary School's very own version of Britain's Got Talent.
Following heats, judged by teachers and children, twelve finalists, plus three guest acts, performed in front of a live audience of parents, grandparents, governors and the whole school plus, of course, a panel of judges.
First up was Ellie (Year 4) with a heart-rending version of the Titanic theme, "My Heart Will Go On", several judges were moved to tears! This was followed by a football skills demonstration by Year 1 boys, several dance troupes, "Whistling Harry" from Reception dressed as Darth Vader and performing the Stars Wars theme in best Roger Whittaker style, Leo the conjuror 'fooling' the audience; and two singer / musicians amazing us with their talent and dexterity.
Three teachers also made a guest appearance, unfortunately Mrs Hoodless (juggler) and Mrs Holmes (rhythmic gymnast) both incurred the displeasure of the judges and were "buzzed off"; only Miss Stirling and her dance to the Pointer Sisters "Jump" managed to complete her routine, with a little help from Zara!
After a long debate, the decision of the judges was: 1st Dancers Charlotte and Jolie with a beautifully choreographed routine to the Little Mix's "Wings", joint 2nd singer musicians Clara (Elton John) on piano and Lucie (Ed Sheeran) on ukelele and in 4th place Oscar (street dancer).
Guest post by Richard Norris.