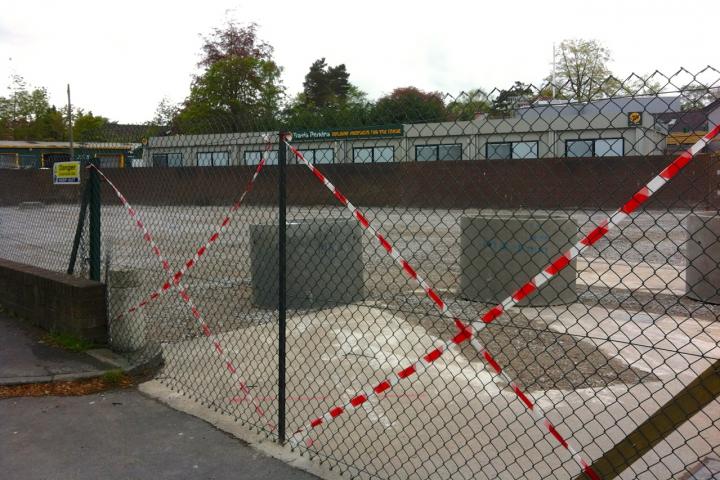 As many of you will have noticed the site of the former Esso petrol station on Alderley Road has been cleared over recent weeks, following the closure of the service station last November.
We have received a number of enquiries from our readers who are interested to know what is happening at the site, which is owned by Robinsons Brewery but remains leased to Esso until next year.
A spokesperson from Robinsons said "The site is currently let to Esso and the lease continues to exist until the first quarter of 2014, therefore at this time there is no possibility of us discussing any re-letting of that site to any other third parties until that lease ceases to exist.
"Presently, Esso are in the process of cleaning up the site which they are required to do under the terms of their lease."
Peter Wain of Mellor Braggins, who are managing the site on behalf of Robinsons, told wilmslow.co.uk "We haven't progressed matters as Esso still has a lease until March."
We have requested to be kept informed of any future developments.
Tags: