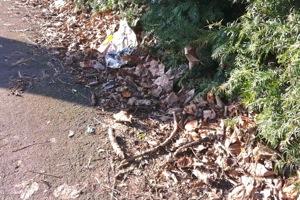 Is it just me, or is Wilmslow now so dirty and unkept?
I had high hopes that the new Town Council would clear the leaves from Autumn at least. The pavements are scruffy. The roads unkept. Grids totally blocked with tree debris.
We used to have two road sweeper/ waggons that sat unused at the back of Sainsbury's. They have now disappeared into CEC. I have seen them on the by-pass and in Knutsford.
Why-o-why can we not have a regular street cleaner?
The last time any cleaning was done was for the Jubilee last year, only 4 volunteers turned up. I was one of them.
In Cheadle, Bramhall, Cheadle Heath and Cheadle Hulme the pavements and roads are brilliant. I actually saw a Council cleaner with a pan and brush on Station Road Cheadle Hulme yesterday morning, February 26th. Everything was spotless.
Of course this is Stockport a much poorer council. But, actually they do a fine job of roads, pavements, floral displays, landscaping etc.
Please someone tell me why we, in Wilmslow have such poor service. Can we not afford a man and a small rubbish trolley to cover the roads in the town area?
This is an opinion post by Barry Stafford.