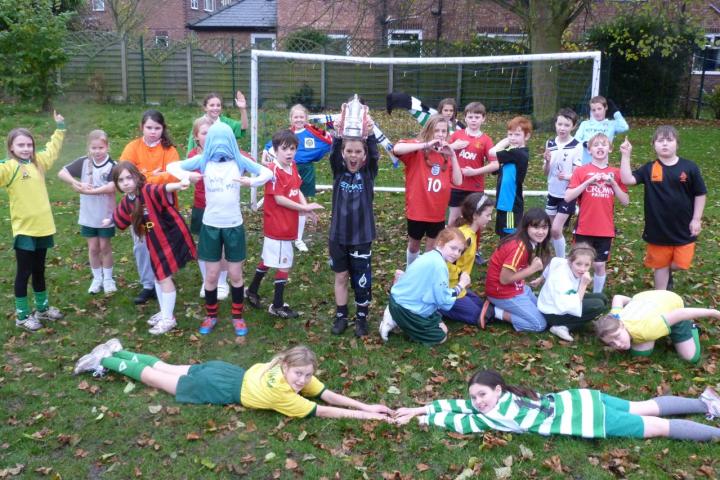 Children at St Anne's Fulshaw CE Primary School have won a national competition run by First News to design their own goal scoring celebration.
After much discussion and rehearsal Class 5 children posed for their whole class celebration and were delighted to learn that they would receive a visit from the FA Cup as the winning prize for their efforts.
The FA Cup, which is only released on a limited number of days each year, will visit the school at very short notice this term.
Children at St Anne's Fulshaw now proceed to the next round of the competition where they have the chance to win what the FA are calling the 'Ultimate Prize' - which includes a visit from Jamie Redknapp who will coach the school football team.
The winners will also receive tickets for the team to attend an FA Cup semi-final match at Wembley and a new full team kit.
The school has submitted the following poem of 50 words, written by Lucy Cairns in Year 6 to try to persuade the FA that the school really deserves the Ultimate Prize.
FA Cup
Football is one of our many favourite sports at St Anne's,
Although we don't win too many cups - we are small but proud!
Could we do with some help?
Undeniably!
Please send Jamie Redknapp, so we can learn from his skills, superb talent and expertise.
Headteacher Clare Daniel said "In the meantime all the children have their fingers crossed and are looking forward to seeing the FA Cup in the next few weeks."