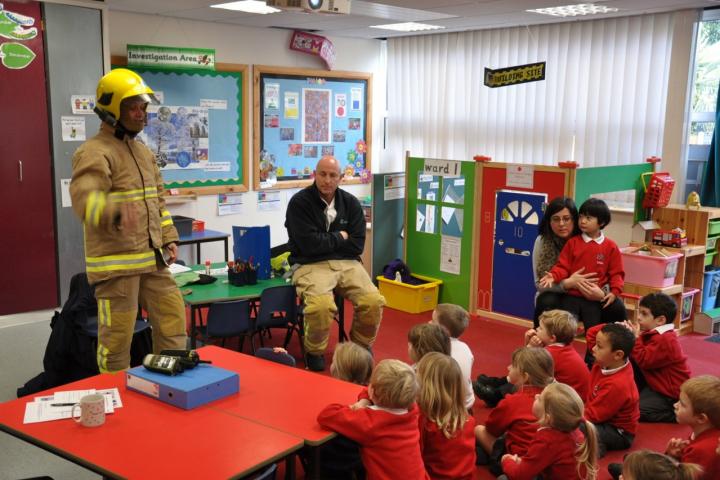 Children in Reception and Year 5 at Lindow Primary School were delighted to welcome Delta Watch, Wilmslow from the Cheshire Fire & Rescue Service to school this week.
The fire fighters answered questions from the children before showing them the clothing they wear and the myriad of different tools and equipment on their fire engine.
Of great excitement was an interruption to the visit to allow the team to rush off to a real fire; children experienced the fire fighters changing rapidly into their fire fighting outfits before driving off at speed, with sirens wailing and lights flashing, to respond to the emergency. They returned an hour later to complete the visit!
This is a member post by Richard Norris.