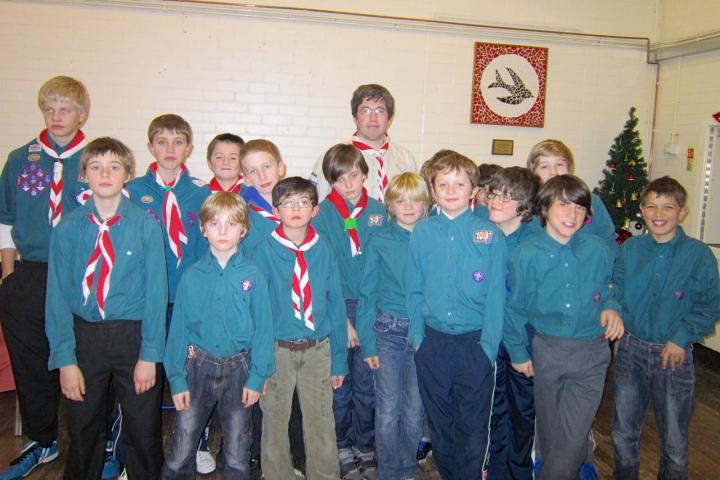 The popular 1st Wilmslow Scout group, based at the Carnival Fields, is in urgent need of an additional leader.
Currently twenty five scouts, aged between ten and fourteen, are led single handedly by Scout Leader, Richard Bullock, with parent helpers.
Richard said "We have such an exciting programme of events planned for the boys this year – it would be a real shame if we can't do them because we just don't have enough leaders."
The Scouts meet on Mondays at Carnival Fields Scout Hut and enjoy games, skill and team building sessions, as well as outdoor fun including cooking on camp fires and star-gazing.
The Scout group also participates in weekend camps to develop self confidence and learn vital outdoor survival skills.
One Scout aged 13, said "I love coming here. It's a place to have fun with your local friends and learn new things."
1st Wilmslow Scouts also take an active part in local community fund raising efforts and every year provide marshals and refreshment stalls for the Wilmslow Half Marathon and Tatton Triathlon. The Scouts also support the Round Table with Wilmslow's Santa's Sleigh.
Sally Walker, Chair of 1st Wilmslow Scouts, said "We are wondering if there is anyone out there, who perhaps has fond memories of their own Scouting days, who has some time to offer.
"There is a committed group of parents who would support the leaders but we just need someone who can come and help Richard lead the group on a regular basis. It is very rewarding as the boys obviously gain a great deal from being part of Scouts. We think it is really important that children develop outside interests and skills as a balance to computer games and TV screens!"
If you are interested in finding out more about the role of Scout Leader including full training and have some time to offer the 1st Wilmslow Scout Group then contact Sally Walker on 01625 533277 or Richard Bullock on 07870 275862.
Tags: