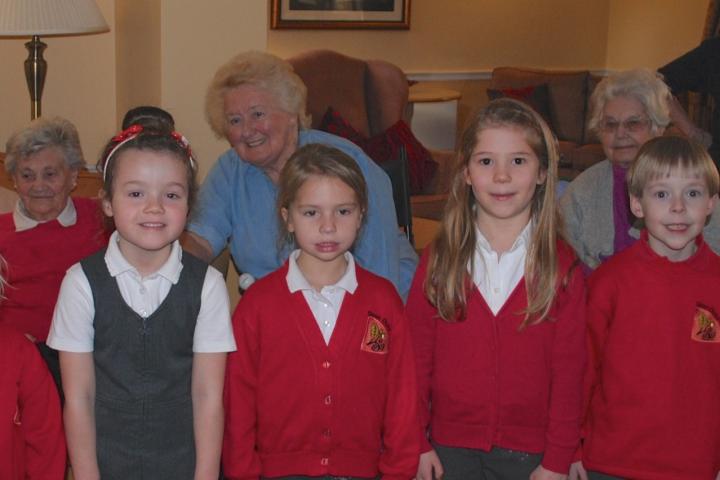 Residents at a Wilmslow care home got into the Christmas spirit today when they were treated to a selection of festive songs.
Children from Dean Oaks Primary School visited Hazlemere House in groups throughout the day and sang a series of well known carols.
Teacher Mrs Whiteway, who helped with the organisation, said, "It's really lovely to link the children with the community and give them a chance to perform what has been rehearsed in school."
She added "We hope our audience enjoyed themselves."
"It's been very nice indeed," confirmed one resident Iris, who returned to enjoy the afternoon performance after enjoying the morning session so much.
Tags: