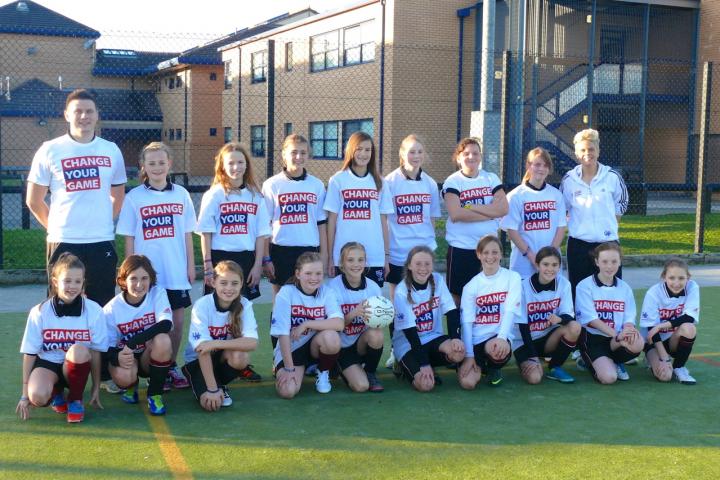 England International football star Sue Smith visited a group of the U13 girls footballers at Wilmslow High School this week.
The visit on Thursday, 15th November, was part of the Sky Sports Living for Sport programme, an incentive to inspire students in all aspects of life through the medium of sport.
Sue delivered a classroom session to the 19 students detailing her career and how football has developed her as a person. The students were fully engaged with the tutorial and were very enthusiastic to ask questions and contribute to the session.
Sue then took a practical session with a variety of different activities and drills. Throughout the day the students thoroughly enjoyed themselves and gained a lot of guidance and inspiration from Sue in all aspects of life, her most memorable quote being "don't let others write your future, make sure you write your own".
This is a member post by Head of Girls Football, Dominic Rogers.
Tags: