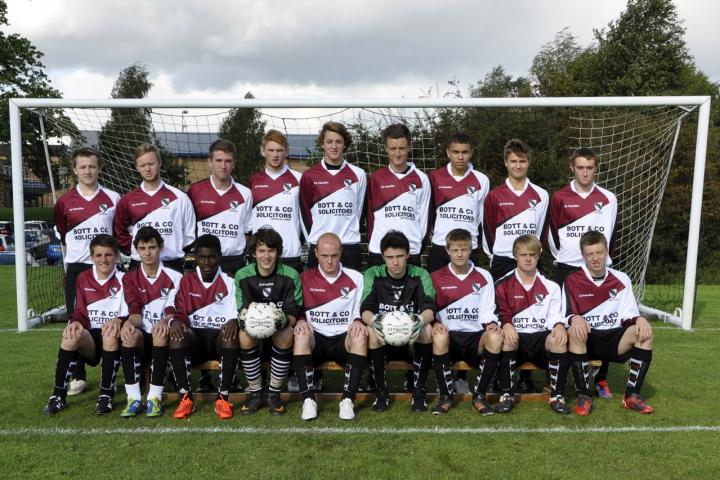 Wilmslow High School's football and rugby teams once again recorded impressive victories in their respective national competitions this week, with both teams making it into the last 32 in the country in the ESFA and Daily Mail cups.
The First XI football team were drawn away up on the moors of Darwen, Blackburn, facing the strongest team they had played yet this season. A very even game saw Wilmslow having marginally the better goal scoring opportunities, but after missing a number of chances, the game finished 0 – 0 and went into extra time.
As the game opened up, Wilmslow started to dominate possession. The opening goal came from a piece of quick thinking from Sam Rathbone, whose quickly taken direct free kick caught the goalkeeper off guard to make the score 1-0.
With just 2 minutes left of extra time, a breakaway counter-attack by Wilmslow left Pete Boyle one-on-one with the Darwen keeper, a chance he took with aplomb, doubling the lead.
With nothing to lose, Darwen threw everything at the Wilmslow side – even pressing their keeper into action at the other end of the pitch. Darwen pulled a goal back with a minute to go, as a dangerous free kick deflected off a defender, evading the grasp of Jacob Turner in the Wilmslow net. Despite a nervy last minute, when they had to withstand a barrage of attacks from a desperate Darwen side, Wilmslow managed to hang on for the victory and march into the last 32 of the ESFA Cup.
On the same day, Wilmslow's senior rugby team travelled up to Carlisle for their Daily Mail fifth round tie against Austin Friars school, recording a comfortable 64 – 0 victory.
Playing with confidence and style throughout, Wilmslow scored ten tries, Ben Walker scoring a hat trick and Wilf Noden kicking seven conversions. Friars defended well for large spells of the match but any mistakes they made were punished by some ruthless Wilmslow attacking play. Strong in defence, at set piece and in the tackle area, Wilmslow dominated the game throughout.
A scintillating all round performance saw Wilmslow set up a mouth watering fixture against the winners of Lancaster Grammar against Woodhouse Grove in the last 32 of the Daily Mail Cup.
This is a member post by Huw Williams.
Tags: