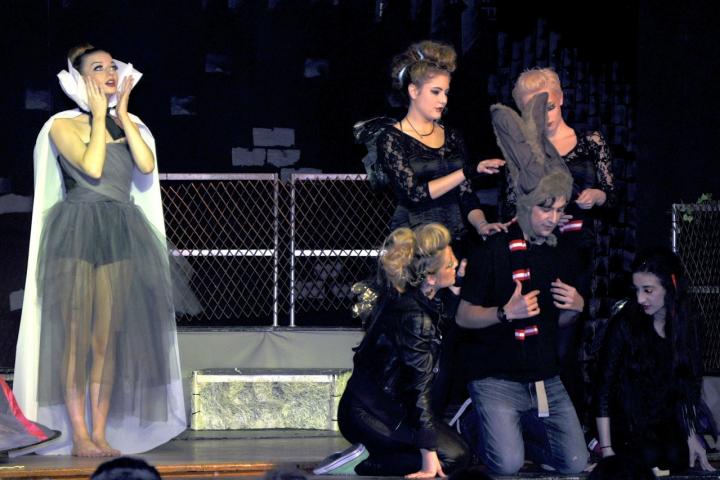 When the sixth form read the name 'Shakespeare' on the audition poster for this year's production, there was some trepidation over how we would even begin to address the text.
However with only limited rehearsal time the whole team just went to work learning lines, while imagining new ways to bring the play to a modern audience. Whether it was the impromptu dance-off between a group of punk fairies and a window cleaner turned donkey, or the use of a vuvuzela pointed directly into a pop up tent in the middle of the stage it was certainly an approach to Shakespeare I hadn't envisaged, without detracting from Shakespeare's original words.
Even through the long nights of rehearsals, there was no shortage of fun and laughter with all the excellent students adopting their roles in a professional and mature manner, putting in so much energy to bring the play to life. Of course the show would have been nothing without the guidance and support of the drama team staff that guided the show to its successful conclusion.
With final adjustments being perfected just before the opening night, the level of excitement from all the team was sky high and rightly so as we went on to stage what was an extremely enjoyable production; "I hope here is a play fitted".
This is a member post by Elliot Green (Nick Bottom) Year 12 at Wilmslow High School.
"A Midsummer Night's Dream" was staged between the 20th and 21st November 2012.
Tags: