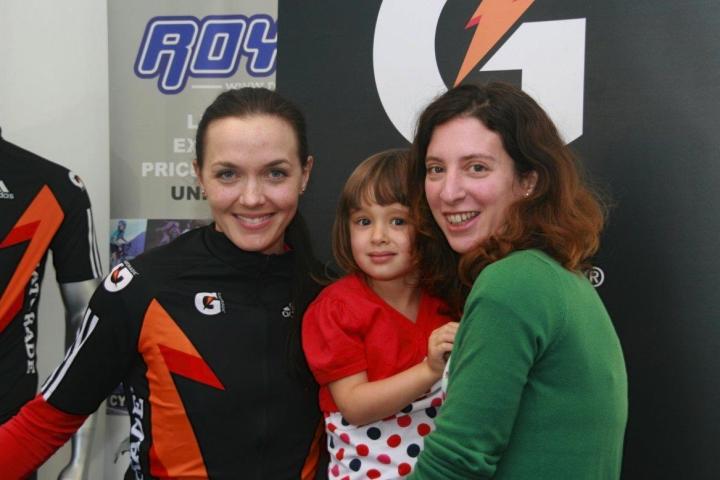 Community groups campaigning for a 20mph speed limit zone to be introduced in Wilmslow were delighted to be joined by a double Olympic gold medallist today.
Victoria Pendleton, who lives in Wilmslow, was at the Royles cycle store signing autographs - having taken to the Cheshire roads with the Gatorade Hit Squad earlier in the day.
Campaigners Florence Collier and Brian Fox spoke with Victoria, as she met up with fans at the Knutsford Road store.
Victoria, who has been vocal in calling for measures to improve cycling safety, signed the '20s Plenty for Wilmslow' petition, which calls for a 20mph default speed limit in residential streets, without traffic calming.
Florence Collier said "Victoria has been active as part of The Times cycling campaign so we'd hoped she would endorse this local initiative. We were delighted she supported us and hope that many more will follow suit."
Residents can sign the petition online or visit the 20s Plenty for Wilmslow website for further information.
Photo: Victoria Pendleton, Florence Collier and her daughter Sofia, aged 4.
We will be publishing more information and photos from Victoria Pendleton's visit to Royles in the next day or two. If you have any good photos you would like us to consider including in our gallery please email them to media@wilmslow.co.uk.