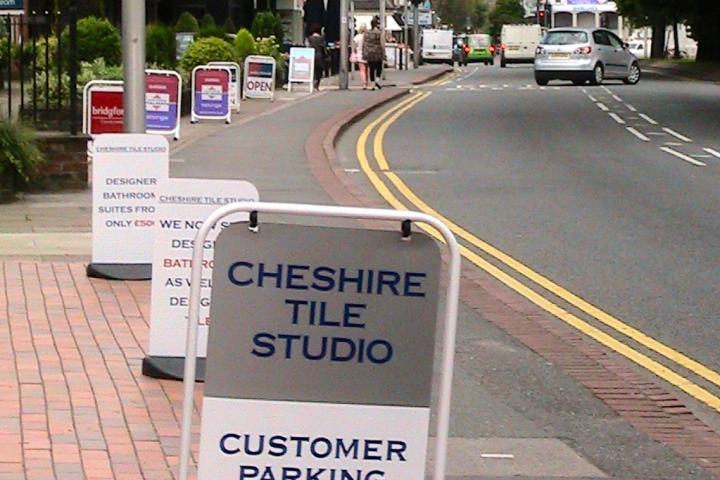 Estate Agents have an interest in making Wilmslow look good for prospective buyers, but they, and other commercial premises are doing the opposite, littering the streets of the town with endless A-board signs and parking their cars on the wide landscaped pavement.
The same is happening at the Grove Arcade and outside Tesco's. This never happened years ago. Our local council needs to get a grip on all the ugly and unnecessary posts, signs and street furniture disfiguring the centre.
Fifteen months after being voted narrowly into power, Wilmslow Town Council seems to be lost in a vacuum. Despite many issues concerning Wilmslow residents - not least the proposals in the Cheshire East Wilmslow Vision to potentially build on green belt and develop the land by the leisure centre. Instead of leading from the front the town council has taken a back seat and won't even look at plans for a simple, low-cost, high impact landscape enhancement for the town centre, proposed by myself and the Wilmslow Trust three years ago, with support from the local Business Group.
This would make the town a more attractive place for residents, businesses and visitors. I raised this with the council in January but apparently they don't want to consider the centre until the Wilmslow Vision is concluded by Cheshire East. More time wasted. The Wilmslow vision is and should be part of the town centre plans! Can't they do two things at once?
Meanwhile, speculative office development continues, when we find that there are 174 empty commercial premises in the area, including 94 offices.
We are paying an added precept in council tax for a town council that appears to have done very little apart from spend a good proportion of its budget on administration costs. Residents deserve better.
This is a member post by Brian McGavin.