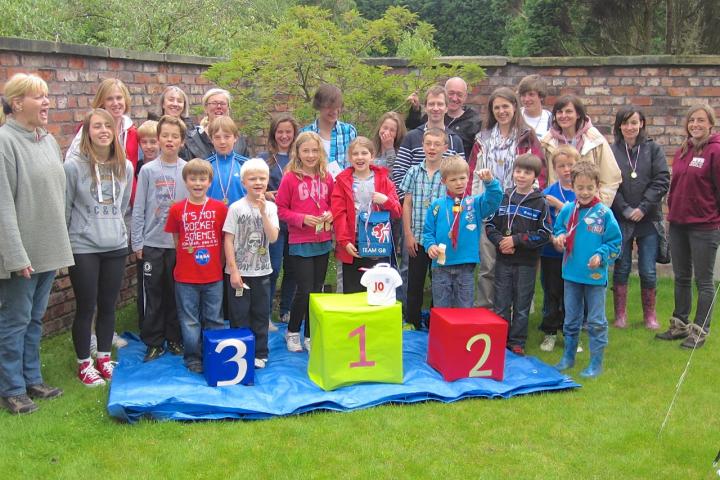 Many may be going to see the Olympics or watching it on TV, however Sixth Wilmslow Scout Group brought it to Wilmslow last Sunday with their own compact version.
The afternoon featured an array of fun events, from relays to obstacle courses, as Beavers, Cubs, Scouts and their families got into the Olympics spirit early with enthusiastic rivalry!
The games were devised and lead by two volunteer representatives from Macclesfield School Sports Partnership, Emma and Charlotte O'Brien. "The Games went brilliantly as everyone became engaged in the competitive, enthusiastic atmosphere by cheering on their team mates," said Charlotte. "We were lucky that the weather held up and we even had a glimmer of sunshine to top off the day."
People of all ages were keen to participate and compete in the Mini-Olympic Games, and reared up to support Team GB. To conclude the day, the Scouts held a barbecue and Closing Ceremony where medals were handed out to the well-deserved winners.
Find out more about Macclesfield School Sports Partnership at their website www.maccssp.com, or follow them on Twitter: @SSPmacc.
You can find out more about Sixth Wilmslow Scouts at their web site www.6thwilmslowscouts.org.uk.
Photo: The Mini-Olympics awards ceremony, including Emma O'Brien (second from left) and Charlotte O'Brien (far right).
This is a member post by Emma O'Brien age 16.