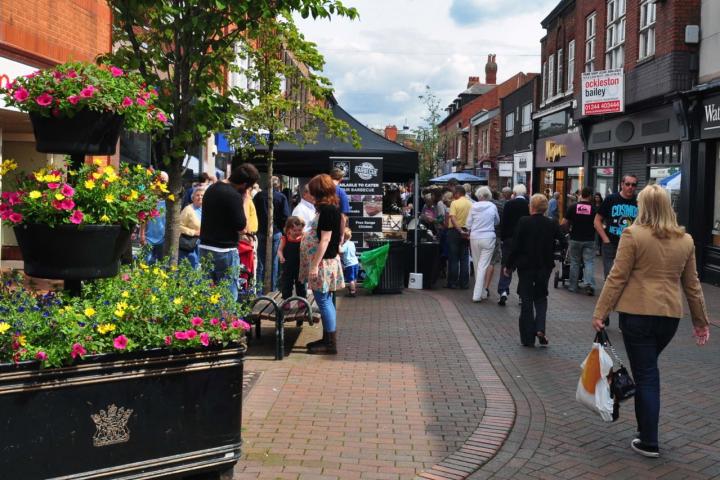 This is a member post by Khumi Burton who is a Wilmslow resident and organiser of the annual Bank Holiday Street Party on Grove Street.
This debate has been dominating for nearly one year ... the organisers Denise Valente and Vicky Jackson (non retailers) made sure when the concept was put forward that all agencies were involved in consultations. They did endless surveys and reports etc so that everyone would come on board and support.
Since then, the thriving market, held on the third Saturday of the month, has been receiving negative headlines from quarters, unnecessarily, causing a lot of pain and extra hard work to Denise and Vicky and everyone else who wants the market to do well, so that we have footfall into Wilmslow in every way.
I am a resident who has lived in Wilmslow for the past 35 years. I have no business interest but I am someone who cares for the progress of Wilmslow, as I want to be proud to live in Wilmslow which I hope one day will be a thriving town again. I have seen Wilmslow at its best. People used to come into Wilmslow to shop in Finnigans, Samuel Cooper, Emma Somerset, French Dressing, Pam Accessories etc or window shop on a Sunday.
I have also seen numerous bodies formed over the years, who try to make Wilmslow work but the present Wilmslow Business Group (WBG) is working harder because of the economic climate to help make Wilmslow a destination for the future and even for the North West.
The three critics, who were quite vocal at the first meeting of the WBG in January, know and heard the presentation that evening, which showed that, apart from the Artisan Market, there are lots of other plans afoot to put Wilmslow on the map. These plans are all in conjunction with Cheshire East Council, Wilmslow Town Council, businesses, those who have visions and working for the good/progress of Wilmslow as a town, to be proud of.
At the end of the day, it might not be immediate, but when all these things fall into place they will be financially beneficial for the retailers. Companies will want to flock in as it will be the 'in' place to have an office as we have good rail, road and air links.
As you know almost every town is fighting for survival in the country and I fear that just for a few critics, this might be put aside and we become a ghost town!
What I can't understand is .. why look at things negatively and short term solutions only, why not look at things long term and for everyone's benefit as retailers.
Retailers on their parts should engage themselves with the communities they have come to make money from and do more in their own premises. They must not expect things to happen without any input.
As we all know, unless you give, there is nothing to take!
I do sincerely hope that .. whatever one does to create footfall in Wilmslow, will be warmly supported and put an end to all these irritating incidents which crop up every now and then.
I am sure, there are a lot of residents and some retailers, like me who are fed up of reading the negative side of things all the time in the papers or wilmslow.co.uk. Don't let us be the laughing stock of other towns!
Friday I attended a Cheshire Regiment 1st Mercian do in Stockport, in the course of the evening someone came up to me and said how marvellous the Artisan Market was but they couldn't understand the newspaper article! I asked them where they lived and she said Marple. Bad news travel fast, however unjustified!
This is a member post by Khumi Burton.
Tags: