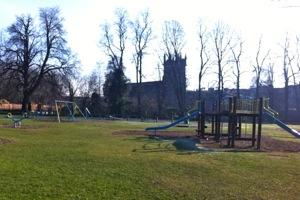 This is a member post from Rosemary Stubbs.
When Wilmslow residents opted for our own Town Council, we were assured that it would attend to our immediate needs.
This could be done by direct spending or by influencing the relevant authorities, possibly with a bit of pump-priming support. What do we find in practice?
A third of Council income goes on overheads, most of the councillors, albeit well-meaning, are novices, and they are getting bogged down over grandiose schemes proposed from outside, such as the Lifestyle Centre and the image-making ramblings of the Wilmslow Business Group.
There are things more urgently needed. The children's playground in The Carrs has no toilet; we treat our dogs with more consideration than our children. This should be a matter for shame - and action.
The Manchester Road/Station Road intersection has Green Man pedestrian crossings on the north-south arms but not east-west; why? Could we not have a hatched area with a vehicle no-go period during which pedestrians could cross safely in any direction?
On Altrincham Road, pedestrians crossing to go to and from Wilmslow Guild, a great asset to the town, find it all but impossible at busy times. A well-placed traffic island would make it much safer, without slowing the traffic.
We are told (officially!) that children are our future, and that the proportion of elderly residents will go on rising. Please let the Council do something tangible that shows it recognises these facts!
This is a member post by Rosemary Stubbs.