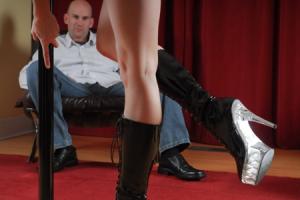 Member post from Kate Branagan.
You have probably read the press about the lap dancing club in Wilmslow near Wilmslow Prep School. At the moment the local authority does not have a lot of power to stop these venues setting up in residential areas, and residents have little power, but there is some new legislation which if adopted will give us a say over any future applications. Details are given below.
On the 6th April 2010 section 27 of the Policing and Crime Act 2009 came into force, introducing a new category of sex establishment to Schedule 3 of the 1982 Act. This new category is known as 'sexual entertainment venue.' Sexual entertainment venues are any premises where relevant entertainment (as defined within the schedule), including lap dancing, pole dancing, table dancing etc, is provided before a live audience for the financial gain of the organiser or the entertainer.
Section 27 gives local authorities more powers to control the number and location of lap dancing clubs and similar venues in their area. These powers are not mandatory and will only apply where they are adopted by local authorities. Where adopted, these provisions will allow local authorities to refuse an application on potentially wider grounds than is permitted under the 2003 Act [the Licensing Act 2003] and will give local people a greater say over the regulation of lap dancing and similar venues in their area.
New policies could include regulations to cover:
Position – Should these premises be near schools, places of worship or residential area?


Signage – Is the signage offensive or inappropriate for the area?

Image – Does the business of a 'sexual entertainment venue' detract from the wonderful things Wilmslow has to offer?

Children – Given how easy it is for underage drinkers to enter pubs, how can they ensure under 18s do not enter 'sexual entertainment venues' and is that morally offensive?

Residents – Should residents be consulted before licenses are granted?

Closeness – How close should lap dancers be from their clients?
If you would like local residents to have more say and local authorities to have more power over the regulation of sexual entertainment venues (including lap dancing premises) then you must respond in writing before 28 December 2010, and a draft note is attached for you to print, sign and send.
To summarise, first, the council must make a decision to adopt the new legislation. Secondly, the council must identify new policies they wish to adopt. If you feel strongly about this please email Kate Khan or write to her at Legal Services, Cheshire East Borough Council, Westfield, Middlewich Road, Sandbach, Cheshire, CW11 1HZ. kkatekhan@cheshireeast.gov.uk.
Click here to view my suggested letter.
This is a member post from Kate Branagan.
Tags: