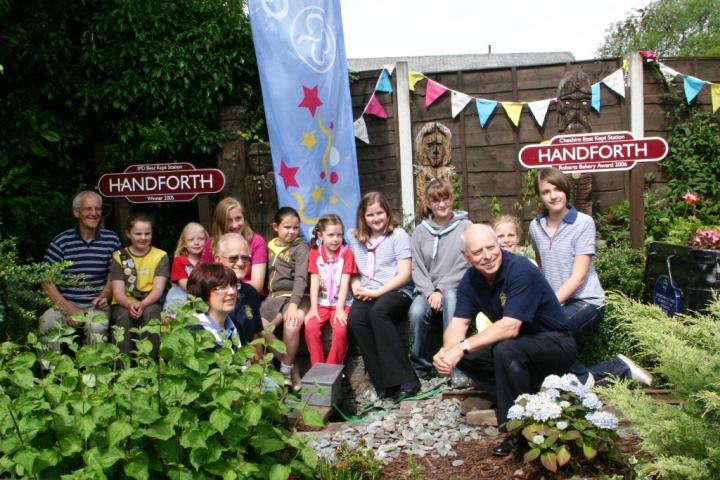 Handforth District girl guides have marked their centenary with their very own time capsule which has been buried under Handforth Station's garden. The girl guides innovative project was supported by Friends of Handforth Station and The Rotary Group of Wilmslow Dean who part-funded the bespoke capsule along with a commemorative plaque.
The time capsule, which contains various items relating to present-day Handforth and Guiding, will remain buried for 100 years.
Sally Cusworth, leader of Handforth District Girlguiding said "This has been a fitting way to mark our centenary and we had a great turnout for the ceremony. The time capsule has caught everyone's imagination and we'd love to know what people opening it in 2110 will make of the contents! We are very grateful to Rotary, Friends of Handforth Station and Northern Rail."
She continued: "We are tracing the origins of guiding in Handforth which, we believe, go back to near 1910. If anyone has any historical information, artefacts or personal recollections about Handforth Guiding over the years we''d love to hear from them via 07779 483713 or by emailing handforthrainbows@hotmail.co.uk."
Peter Mayall of Rotary said: ""When we were approached by Handforth District Girl Guiding about how to mark their centenary we quickly agreed that Handforth station's garden would be an ideal venue as we have tended it for over 8 years. The Club has a long term commitment to Handforth station and we see this as a valuable addition"."
The photo above shows Brownies, Guides and Rainbows along with guiding leaders and members of Rotary International and Friends of Handforth Station.