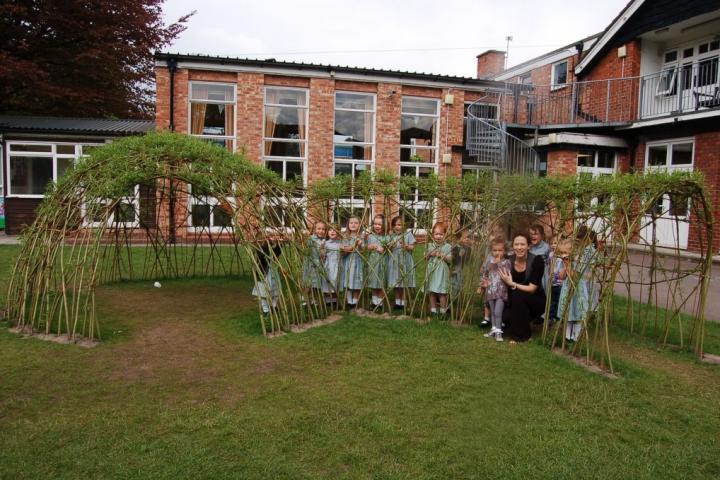 Sunshine, daffodils and baby lambs can only mean one thing: spring has well and truly arrived, and the girls of Wilmslow Prep have decided to make the most of it by building a 'Wigloo'.
The twelve foot igloo-shaped structure, a gift from the School's Parents' Committee to mark this year's Centenary, is made out of planted willow and has become a favourite spot for games such as 'tag' and 'follow my leader'.
As well as the perfect playground addition, however, the Wigloo provided the girls with an excellent excuse to leave the classroom for fresh air and sunshine. Wellies were brought and sun hats were donned as all the girls helped to plant the new feature, prior to the Easter break.
The girls were delighted that their efforts had been rewarded when they returned after the holidays to find the willow had sprouted and their favourite new play area looked as if it had come straight out of a story book.
"The Wigloo has been everything from Wilmslow's highest security prison to a fairy princess's secret bower," said Kindergarten teacher, Sophie Speechley. "It's delightful to see the girls' imaginations running wild and having such a fun time in the Wigloo."