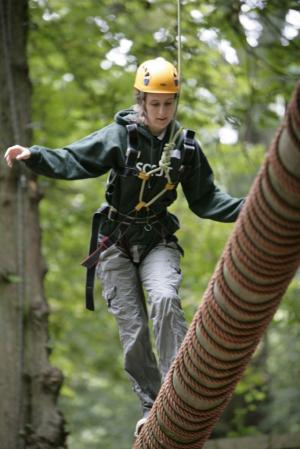 The number of people involved in Scouting in Cheshire is at its highest level for a decade. Figures just released from the County Census show that 10,873 young people and adults are active in Scouting across the county, a rise of just over 4% from the 2009 census, and one of the best performances in the region.
The figures have helped the UK Scout Movement achieve its biggest growth spurt since 1972 according to statistics for the last year which were released this week.
This impressive surge in membership is the fifth consecutive year of expansion and has helped cement Scouting's position as the largest co-educational youth Movement in the country. The total UK membership has now reached 499,323.
These figures were helped by a contribution from the Alderley District which recorded an increase in membership of 1.2%, bringing its total complement up to 814. Alderley District covers Handforth, Wilmslow, Alderley Edge, Lindow, Chelford, Goostrey and Holmes Chapel.
County Commissioner Graham Phillips said he was particularly pleased with the rise in the number of adults getting involved in Scouting. The rise in adult participation in Cheshire was 5.9% representing an extra 118 people.
"It's good that we are attracting and retaining adults to help deliver Scouting activities. The more adults we have, the more opportunities we are able to provide for young people.
"Overall these are very encouraging figures and show that the appeal of Scouting as a fun and adventurous activity continues to grow,"
Increases were reported across the board in Cheshire with higher figures in each of the sections, Beavers, Cubs, Scouts and Explorers, as well as the rise in the number of adults. In total youth membership was up to 8,768, with 1,710 leaders and a further 395 adults in support roles.
Tags: