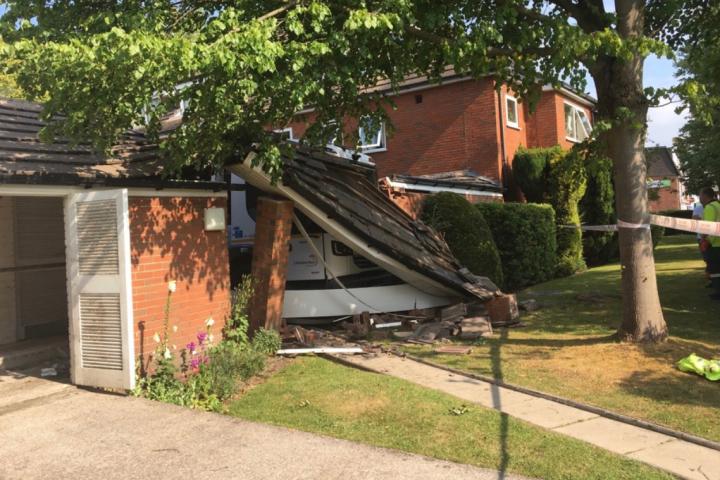 Fire crew called to unsafe structure after bin lorry collision in Wilmslow left the driver with an injured leg.
Shortly after 8.45am this morning (Monday, 15th June) firefighters were called to reports of a dangerous structure in Greenhall Mews in Wilmslow.
On arrival at the scene the crew discovered a bin lorry had collided with a garage.
Firefighters set up a cordon as a precautionary measure and a structural engineer was called the scene.
The driver of the vehicle sustained injuries to his leg and was taken to hospital by paramedics.