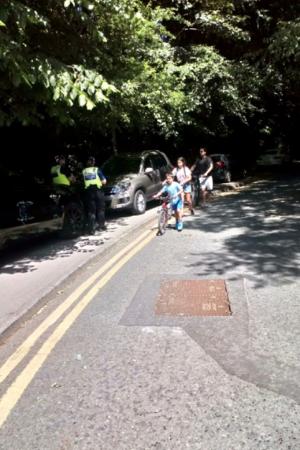 Local residents and visitors to The Carrs, including parents with prams and young children with bikes, were forced to walk in the road on Thursday, 28th May, as cars blocked the pavement alongside Cliff Road.
The car park was full as families had flocked to The Carrs to enjoy the lovely weather so members of the public started parking on the pavement, leaving no room for pedestrians.
Police officers attended and issued fixed penalty notices to offending motorists.
A local police officer said "Cliff Road parking at this time is horrendous and unnecessary. Watching pedestrians having to walk on the road is dangerous. Drivers need to think before they park. Tickets have been issued and we will continue to monitor."