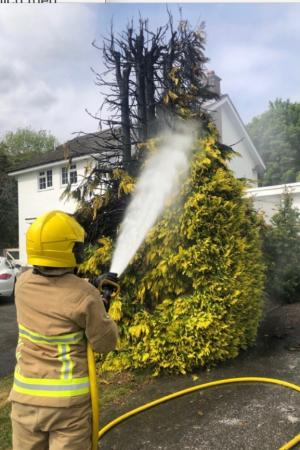 Residents are being urged to be careful when burning garden waste after firefighters were called to a fire in the front garden of a property in Bollinwood Chase at 3.25pm today (Sunday, 17th May).
On arrival the crew found a tree had caught fire due to the occupier burning weeds with a blowtorch which then caught the tree as it was very dry.
A hose reel was used to extinguish the fire.