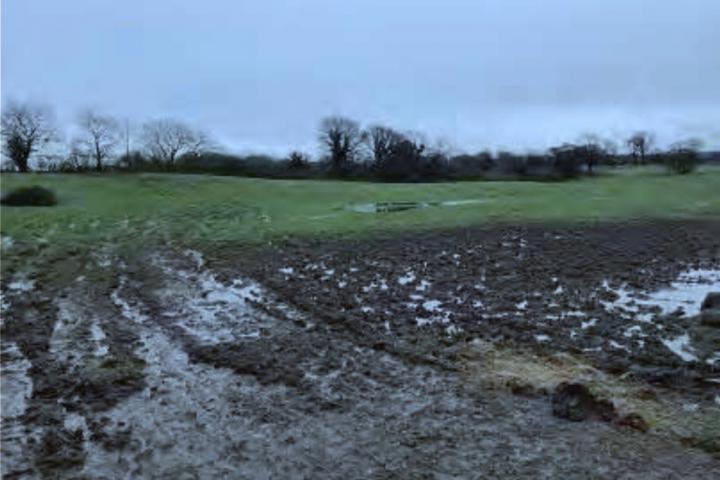 Plans to import up to 33,000 tonnes of soil to infill low areas and improve drainage at a farm on the outskirts of Wilmslow have raised concerns regarding road safety and noise.
Mr Terry Cummins is applying for planning permission for the second phase of his scheme to restore and improve the land at Saltersley Hall Farm off Burleyhurst Lane, which is currently used for the growing of hay and grazing of horses.
According to the planning application "The proposed works are to improve the quality of the final restored land to provide an improved and better drained paddock for the grazing of horses."
The soil will be imported via Burleyhurst Lane using 8-wheeler wagons which will require the creation of temporary access tracks to be removed on completion of the filling works.
It is proposed that up to 40 wagons will travel in and out of the site on a daily basis between the hours of 8am and 5pm Monday to Friday - which will pass through a wheel wash before leaving the site.
It is also proposed that all watercourses will be widened and deepened to reduce the potential for flooding.
Mobberley Parish Council has objected to the planning application because and it is felt that the proposal would generated excessive noise and disturbance to residents and road users, the increase of commercial vehicles required for this operation would challenge road safety and that the application failed to explain exactly the work involved and the potential impact on local residents and road users.
A Morley Green resident said "The latest applications fill us with dread. Also, the result of phase one and earlier work has undoubtedly altered the water table with run-off onto the farm next door and in the long term impacting on Lindow Moss peat bog. But now comes the worst.
"The area to be 'improved' totals 85,773 square metres. If this were to be tipped to a depth of 1 metre (in the original tipping exercise depths of up to 2 metres have been reached) then this equates to approximately 9200 wagon loads. Multiply this by a rate of up to £75 a load and there is quite a profit to be made which will increase proportionately the more tipping is carried out. All these wagons on Morley Green Road, Mobberley Road and Burleyhurst Lane to 'improve' the land for agriculture also begs the question - what was wrong with the land in the first place?"
The plans can be viewed on the Cheshire East Council planning portal by searching for planning reference 20/1586M.