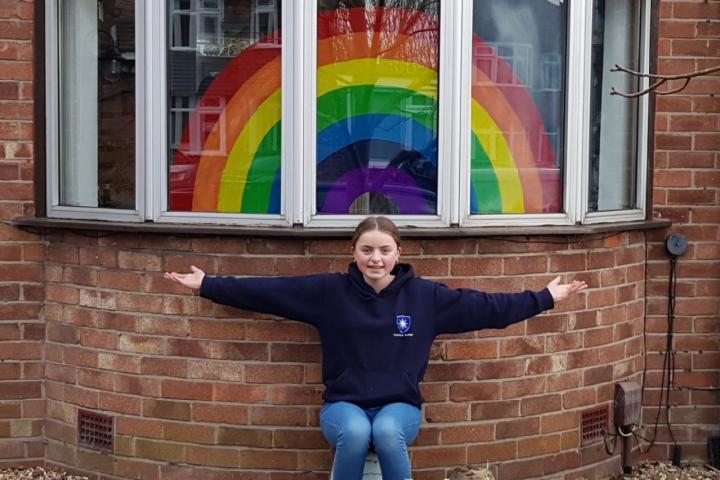 Angela Johnson kindly sent us this photo taken in Wilmslow of the rainbow her daugher Luna painted.
She said "There comes a point when TV needs switching off and our creative side needs a boost!
"This is the front of our house on Windermere Road in Handforth - we hope it brings a smile to passers-by!"
If you would like your photos of Wilmslow and the surrounding area to be considered for publication on wilmslow.co.uk then please email them to admin@wilmslow.co.uk.
Tags: