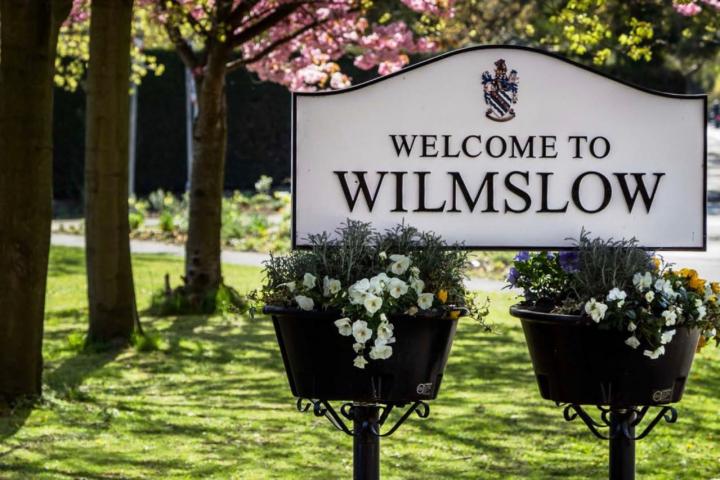 Wilmslow Neighbourhood Plan was made an official document in October 2019 when residents voted in a public referendum.
The plan was put to referendum on Thursday, 10th October, with 89% of people who voted saying 'Yes' Cheshire East Council should officially adopt the Wilmslow Neighbourhood Plan.
The plan will influence planning applications submitted for within Wilmslow from now on and some other areas, not necessarily subject to planning. It contains suggestions and aspirations relating to the potential development of the town, of one which was to establish a working group to follow up and initiate strategies within the plan.
Subsequently Wilmslow Town Council agreed to set up an implementation group which would consist of one or two Wilmslow town councillors, one member from the CEC planning or regeneration team, neighbourhood plan group members and one representative of the Wilmslow business community.
Additionally it will include development professionals as required, independents residents with particular skills or interests to enhance the group and representatives of other town organisations, as and when required.
Their remit is to promote and support the 'Next Steps' strategies, support the development of a business interest group to encourage the delivery of town core policies and aspirations and liaise with designers, developers and appropriate authorities and institutions to seek support for projects and advise on the standards demanded by the WNP.
Additionally they will work with the National Trust and River Authority on local environmental initiatives, involve local groups in initiatives and follow up on other 'Next Steps' suggestions made during the course of preparing the WNP.
The group, which is not empowered to make any decisions on behalf of WTC or to express opinions on behalf of WTC, will report developments to the Town Council periodically.
The council representatives joining the group are Jon Kelly and Frank McCarthy and Mathew Jackson, the Town Clerk.
Brian Donohue, Chairman of the Wilmslow Neighbourhood Plan Group, accepted an invitation to lead the group and is currently in contact with others who were members of the Neighbourhood Plan Group to initiate the process.
Brian said "Since the Neighbourhood Plan was made there have been a number of interesting and exciting project proposals and ideas put forward for developments in Wilmslow, environmental as well as building.
"I see a major contribution from the Implementation Group as pulling together all such proposals and initiating where possible new actions under one longer term development strategy aimed at delivering the aspirations in the Neighbourhood Plan in a coordinated way, thus being aware of and avoiding piecemeal and unrelated activities.
He added "The implementation group will need to call on the support and input from other groups and individuals within the town, from Cheshire East Council and where necessary professional bodies as and when circumstances require. The first meeting will take place next week, the purpose being to define the method of working and to identify key contacts."