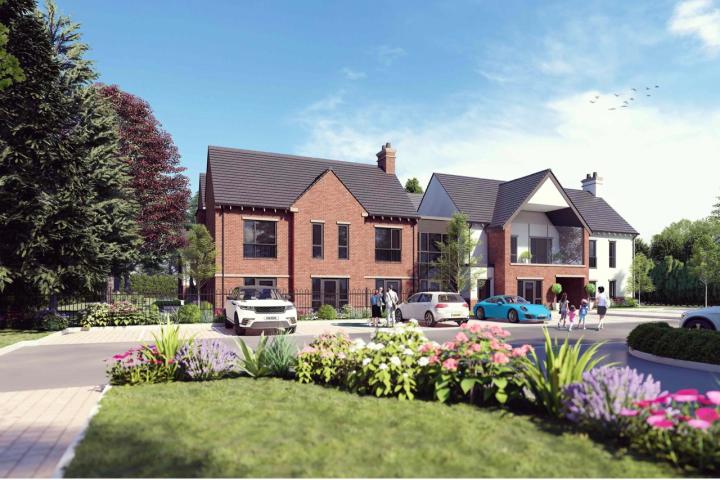 The public were invited to a view plans for a new 60-bedroom care home in Wilmslow this week.
52 people attended the event at Wilmslow Parish Hall on on Monday, 17th February, to find out more about the proposal by Care UK to build a a new care home on Manchester Road. The site is currently occupied by a two detached properties.
A Care UK spokesperson reported that there was support for the appearance of the proposed home but the matter raised mostly by local people was parking. They were concerned that the care home could generate additional parking on the road.
Care UK representatives and their consultants shared details of how the new home will have 25 parking spaces on site at the front of the building along with cycle parking.
A Care UK spokesperson said "Experience at other Care UK sites has shown that, for a home of this size, the 25 vehicle parking spaces would be more than adequate for colleague and visitor parking – particularly as it is expected that many of the team members will live locally and be able to walk, cycle or take public transport to work."
David Gannon from Care UK's property and development team who attended the event said: "I would like to thank all those people who came along to our event on Monday. We are very excited about becoming part of the community of Wilmslow and welcoming around 60 new colleagues from the local area to join the Care UK family. We have identified a clear need for high quality care home places in Wilmslow and I believe our chosen site on Manchester road offers an excellent opportunity for Care UK to provide an attractive and sustainable purpose built care home which is within walking distance of the town centre and is only expected to generate low levels of traffic."
Care UK is currently reviewing its proposals and hopes to submit a planning application by mid-March.
Tags: